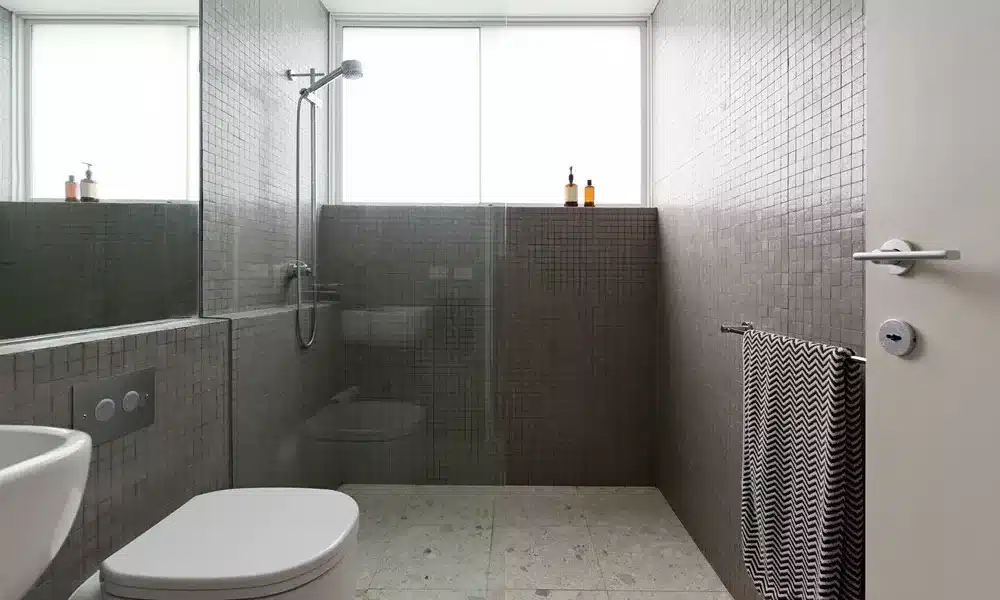 Walk-in Shower Size Guide
The shower area is the most significant part of the bathroom. Knowing the standard size of this area, in this case a walk in shower is a crucial element to consider before investing in new shower upgrades.
There are no doors in a walk in shower, so you can simply walk in. A wet room screen and a low-profile shower tray are usually included with this sort of showering solution. One end of the shower is open to the room and can be used to dry off, while the other end has a glass screen and is used for showering. A walk in shower gives you the look and feel of a wet room without the cost.
The size of your walk in shower has an impact on the layout of your bathroom. The shower will take up the most floor space if you don't have a bathtub. Finding out the acreage shower proportions can help you plan your bathroom with precision. A walk in shower is one of the most elegant bathroom upgrades. So regardless of whether you have a small or big space to work with, you must ensure that your shower does not overrun the space.
A walk in shower also has the major advantage of being much easier to use than a shower enclosure with doors. It is an excellent solution for persons with restricted mobility or the elderly who find it difficult to elevate their legs over a bath and maintain their balance. This is where Age Care Bathrooms comes in, as we are the UK's leading mobility shower specialists, we offer walk in showers for the elderly and disabled.
Maintaining a walk in shower is easier than any typical shower enclosure since it only involves cleaning the glass screen, shower tray, and showerhead. When looking for a walk in shower screen, seek for ones with an easy-to-clean protective coating that repels grime and soap scum to keep them looking new for longer.
Fit and comfortability are two main factors to consider when choosing the size of a walk in shower. You need to make sure that you can fit properly in the shower, and you also need to make sure that there is plenty of room for every other thing in your bathroom.
Walk in Shower Sizes
Minimum Size
The first thing you would want to consider when choosing the option of a walk in bathroom is its minimum size. Knowing the standard walk in shower size is vital but knowing how small your walk in shower can be is even more important because you will be able to work from there.
A walk in shower can be as small as 36 inches long and 29 inches wide at the very least. While this is a wider width than the standard size, it is required to prevent water from leaving the walk in shower enclosure.
Going any smaller than this is not suggested unless you want a wet room style bathroom. If you want the minimum sized walk in shower, go for one with a curved surround rather than one with a rectangular enclosure. You may be able to avoid needless splashing by doing so.
Standard Size
Because walk in showers are frequently used as bath replacements, the size of a standard walk in shower is 60 inches long and 36 inches wide; those bigger than this are quite rare.
Although these proportions provide for rapid and easy installation with no inconvenience if at all feasible, extending the width to allow for a more comfortable bathing experience is recommended.
Accordingly, on the question of what a good size for a walk in shower is, we have established that it is mostly based on the size of the bathroom. This means that you ideally want to find a walk in shower that fits well into your bathroom space. If you are interested in finding out mroe then check out our range of walk in showers for the elderly and disabled, and contact us today.
For a free consultation or begin the stages of installing a wet room in your home, call 0800 999 8994 or click here.