UK Specialists for Mobility Wet Rooms
Wheelchair Accessible Mobility Wet Rooms
Finance now available, Call for details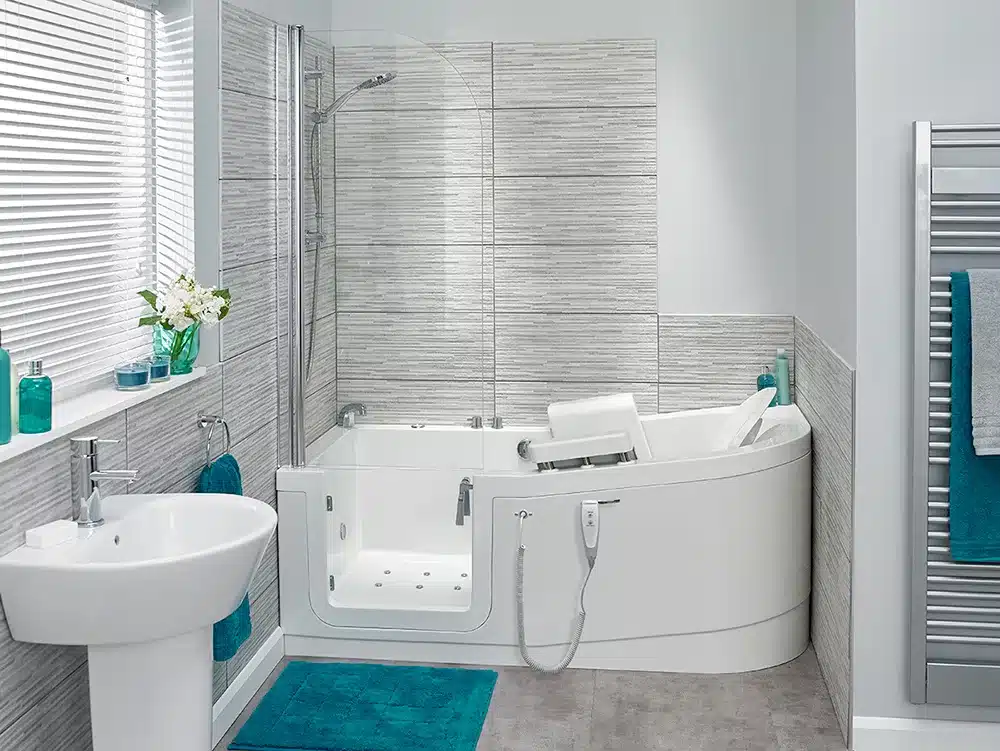 AGE CARE BATHROOMS
Mobility Wet Room Solutions
Using the bathroom and taking a bath or shower should be a breeze. A mobility wet room is a bathroom designed specifically for those with mobility issues. The entire bathroom is flat, meaning there is no shower tray, which makes a mobility wet room the ideal solution for wheelchair users. Mobility wet rooms for the elderly and people who need extra support are also a great option and make it easier to use walking aids with wheels as the floor is on one level.
Age Care Bathrooms design and install mobility wet rooms for elderly and disabled users designed to meet  NHS occupational therapy guidelines. With a wide range of products, your mobility wet room will be functional and designed to meet your personal tastes. Contact us for a free, no-obligation consultation and quote. You can also use our free online 3D design service. We understand that bathing or showering should be a private and relaxing experience, and irrespective of any difficulties with mobility or the requirement for wheelchair accessibility, we aim to make it worry-free for you.
Stop Struggling and Transform Your Bathroom Experience.
Put an end to your struggles and enhance your bathroom environment. To offer a comprehensive solution, our team is available to assist you in choosing a mobility wet room that is completely equipped with all safety features. Discover freedom and comfort with a fully fitted Age Care bathroom.
We can come up with a mobility wet room tailored to your exact requirements. While we know that making use of the shower or bath can be uncomfortable and difficult, remodelling your bathroom should not be.
At Age Care Bathrooms, we adhere to the principle that every client deserves to be treated like family. Therefore, we take great satisfaction in being upfront and honest when we say that an Age Care mobility wet room transformation starts at just £7,000 for a shower-only mobility wet room.
For a free home evaluation and no-obligation quote, call us immediately to discuss your specific mobility needs. On the day of installation, there are no sales of products to increase the price over what was quoted and no additional fees. That is just how Age Care operates.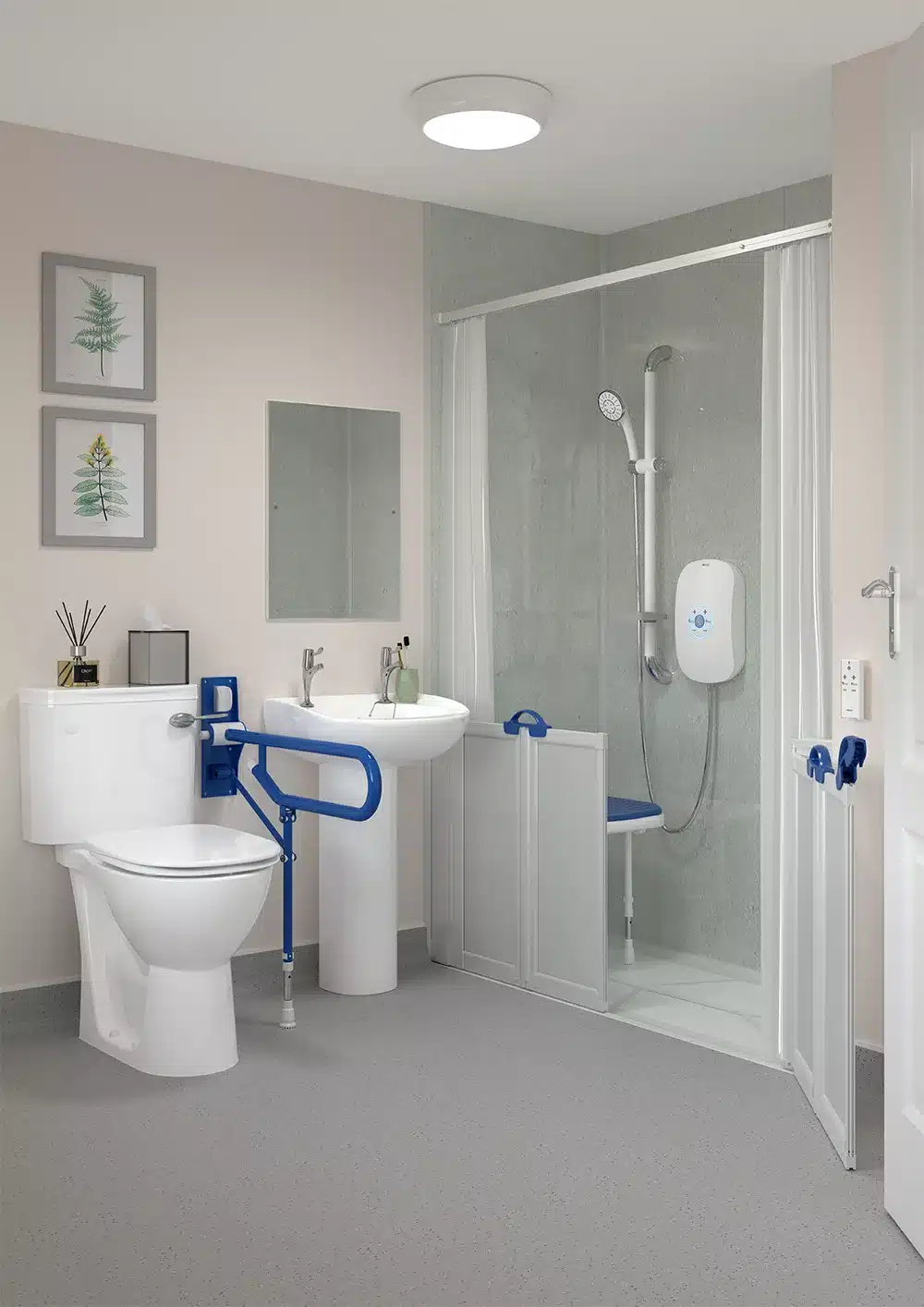 Design the Ideal Mobility Wet Room
Speak with Our Experts Today
We are among the top experts in the UK with more than 30 years of combined experience in designing and constructing mobility wet rooms. We'll take care of everything, including getting rid of every item of rubbish and your outdated bathroom fixtures. When installing your bathroom, we won't ever try to upsell you or charge you any additional fees. That is just the Age Care Bathrooms way.
What's Included with Every Age Care Mobility Wet Room?
Mobility wet rooms need to be safe and accessible to the user, so we tailor our design to your specific requirements. If wheelchair access and safety features are required, this is part of the design. All of our installations are carried out with incredible attention to detail to ensure your unique mobility needs are considered.
Your mobility wet room is made with your safety and comfort in mind. Wet rooms for the elderly and wheelchair users are great as they provide complete accessibility. We'll ensure that installing your mobility wet room happens with as little disruption and hassle as possible.
We offer access to a wide selection of products from reputable UK manufacturers, safety features and accessories. Additionally, since we are totally independent, we can suggest a mobility wet room solution that's suitable for the size of your bathroom, your particular personal needs, and your financial constraints.
We understand that safety is a top priority. That's why with every mobility wet room we install, we offer:
Assistance poles
Grab rails
Safety glass
Easy-to-use-taps
Seating
Accessibility
Anti-slip flooring
Ventilation
Easy-to-clean walls.
If you require any additional features to those listed above, just let us know, and we'll adapt your mobility wet room to suit.
A full wet room transformation starts from just £7,000 for a shower-only wet room. Get in touch today.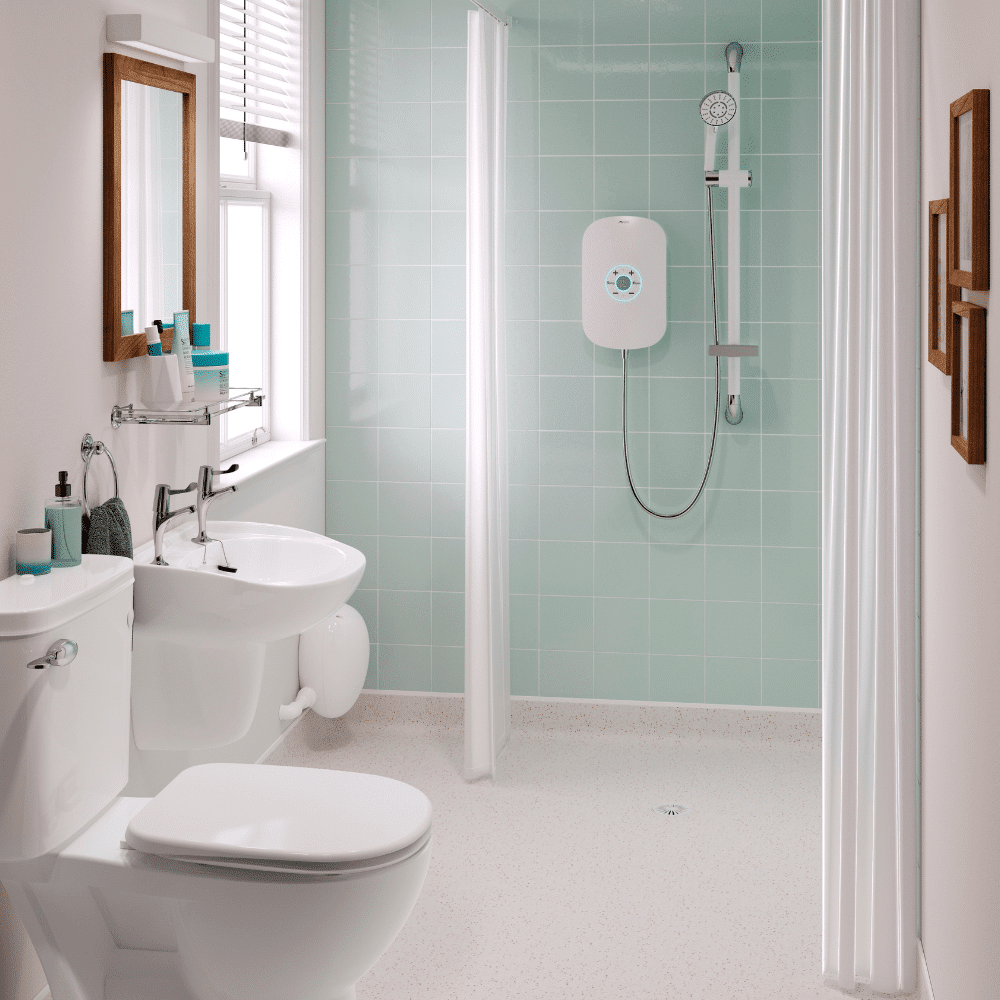 All Our Consultations Are Free with No Obligation
With a custom mobility wetroom, you can regain confidence and independence while showering. Contact us today to arrange for a free home evaluation and no-obligation quote.
Why Choose Our Team to Install a Mobility Wet Room?
With over 30 years of expertise building mobility wet rooms in the UK, our team takes satisfaction in making life easier for those who use wheelchairs and others with restricted mobility. We can make sure that upgrading your bathroom is simple and quick. Here's how we do it: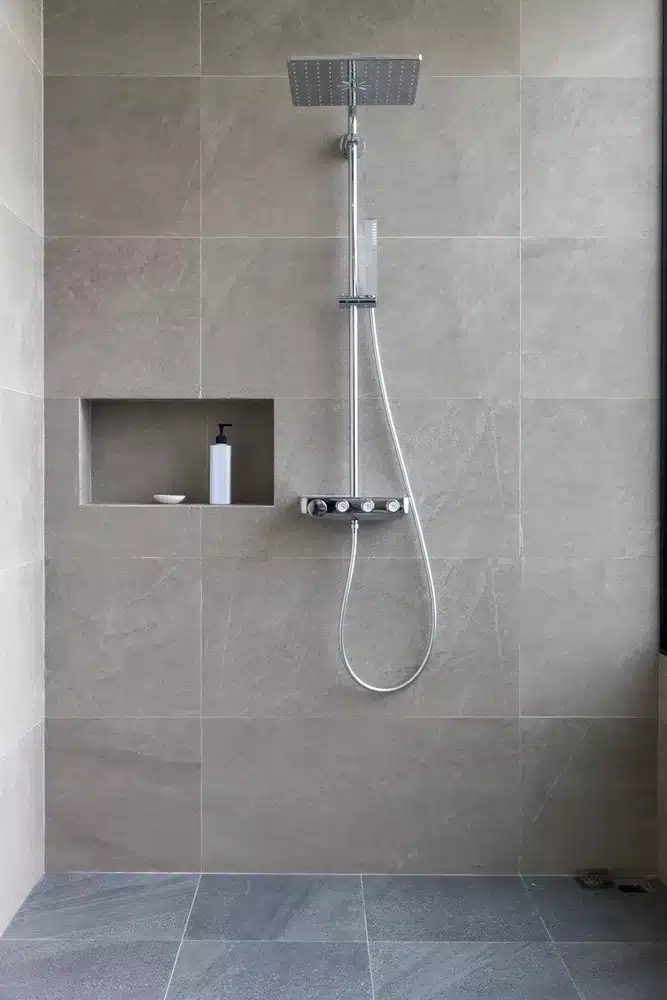 Mobility Wet Room Free Virtual Design Service
3D CAD Designs
We are one of the first mobility bathroom experts in our industry to offer an online virtual mobility wet room design service. We can show you how your new mobility wet room can look after installation if you send us a few pictures of your current bathroom and its dimensions.
We will help you select the most suitable products from a wide choice of options after carefully considering your preferences and personal needs. We will then offer you a free, no-obligation quote for your new mobility wet room that includes all fitting services. There are no hidden charges; our team carries out the installation, and the removal of your old bathroom is included. 
Get in touch today so we can start designing your new mobility wet room!
Send us an estimate of your measurements 

Upload a couple of pictures of your bathroom
Tell us about your budget limit.
We supply a complete service without the use of contractors
Our free, no-obligation quotation includes all fitting services
PLUMBING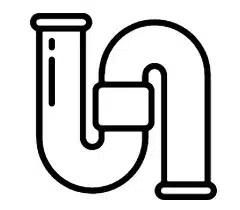 ELECTRICS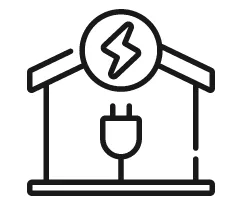 JOINERY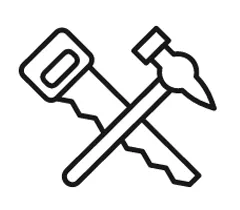 FLOORING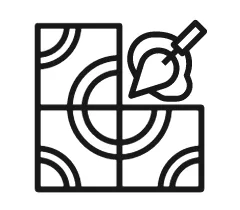 WASTE REMOVAL