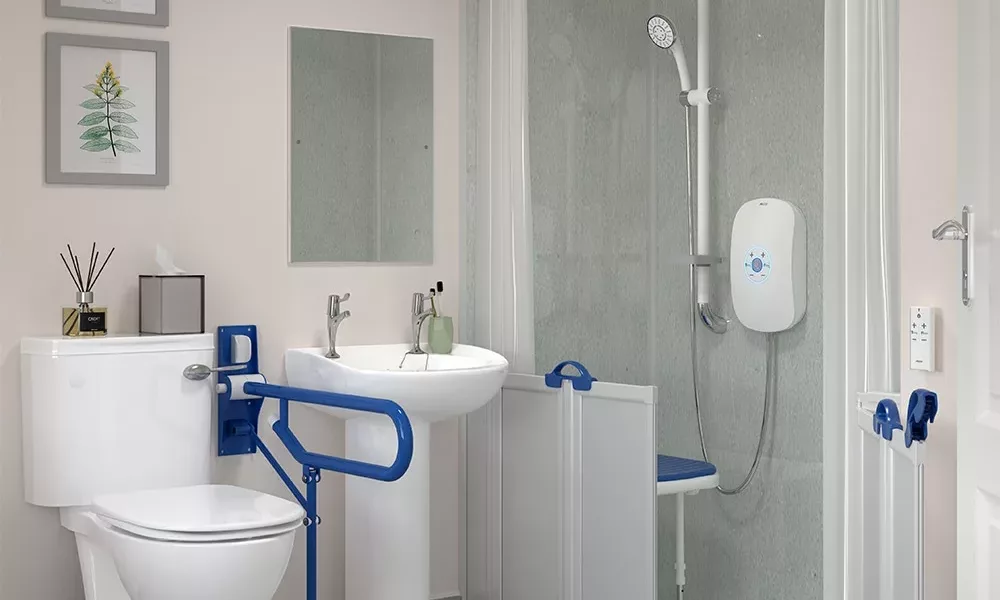 Choosing the Best Shower for People with Disabilities
Managing everyday life without required support in place can be extremely difficult for the disabled. For instance, whether you have a lifelong condition or a new impairment, you may experience many challenges when using the bathroom. One of these challenges is to ensure shower safety and comfort. The good part is that it can be addressed by choosing the right shower for your particular needs. 
Are you looking for a safe, well-designed disabled bathroom or shower room? Get in touch with our specialists at Age Care Bathrooms today. 
A few things to consider when choosing a disabled shower
Disabled showers usually come in three ways – showers within a cubicle as disabled walk in showers, showers within a shower cubicle as part of a wet room, and showers over the bath. Deciding on which one to buy will depend on various factors, including; 
The size of your current bathroom and how much space exactly you can dedicate to your new shower.

Your physical abilities, which may include considerations like:
How long can you stand in a shower?

Is it possible for you to lift your legs over the side of your bath?

How far can your hands reach? This helps install the controls at the correct distance.

The type of disability you have and what additional features or equipment you would need.

Concern regarding the level of disruption – Installing showers over the bath is relatively easier and less disruptive as compared to installing showers within a cubicle as

disabled walk in showers

or as part of a wet room. However, if you do not mind a little disruption initially during the installation and fitting phase, then you can go for any of these showers according to your needs.

The cost of the shower – Over the bath showers are often the most affordable, while wet room set-ups may be the most expensive. If you are looking for something in between,

disabled walk in showers

may be the best choice for you.

Style choice – Although style may not be the main consideration for you when choosing a

disabled shower

, you shouldn't overlook the aesthetics completely. Choosing a shower that is appealing and suits your style can make the showering experience even more enjoyable for you.

Who else will be using the shower? This is also an important consideration since you wouldn't want other family members using the same shower to experience any inconvenience due to the particular features your disabled shower has. If others will also be using the same shower, it is best to have a disabled shower with additional fixtures or accessories that are detachable and can be removed when not required by the user.
Regardless of which disability shower option you choose – over the bath showers, showers within a cubicle as disabled walk in showers, or showers within a wet room, always think long term. You may be somehow managing to get into the bath now, but will it be the same in the next one or three years' time? Probably not, especially when you are living with a disability and your health is declining. So, think ahead and look for the right shower for yourself today!