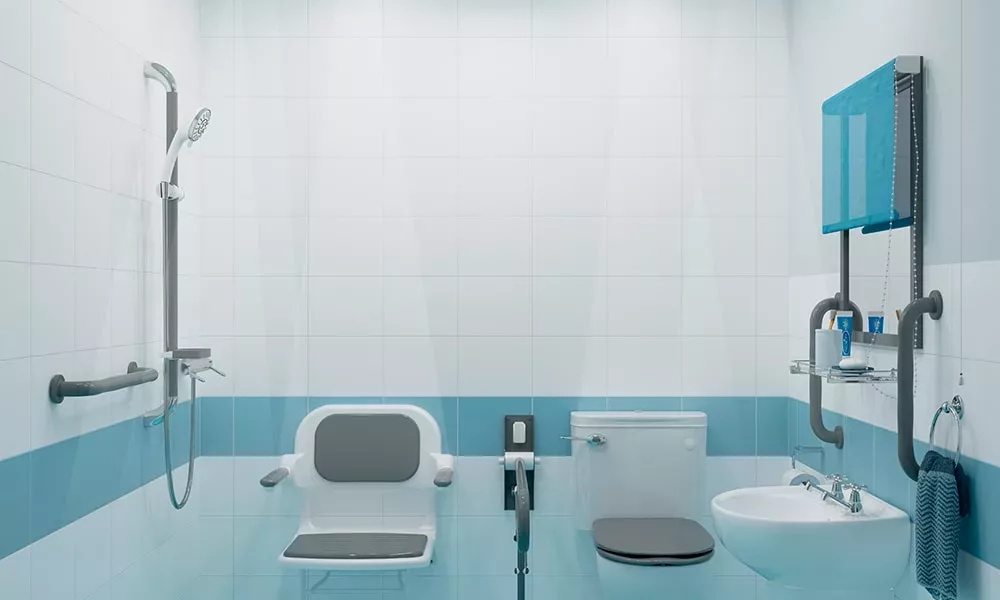 Top Considerations in Building a Wet Room
Wet rooms are an ideal bathroom solution for people with a physical disability or impairment as they provide a large, open space for showering, and a step free access to it. Disabled wet room installation is however a more complicated process than the installation of a standard shower cubicle. A wet room is a carefully designed and constructed bathing area that involves taking care of various elements in order to ensure optimum performance and safety for the users. Some of the key considerations in building a wet room include:
Space
The room size is one of the main things to consider during disabled wet room installation. Although a wet room can be built in any space, a wheelchair user would need a larger space than others in order to easily move around. It is also important to pay attention to the size & positioning of various fixtures within the wet room in order to maximise space. 
The main doorway
A standard wheelchair is 600mm to 690mm wide; therefore the entry to the wet room should be wider than this. In most cases, the recommended door width for a disabled wet room is 32 inches, although this depends on the overall space as well. The idea is to make sure the wheelchair users can easily enter into the bathroom without hurting themselves.
Sink area
A wall-mounted sink with no cabinet underneath is ideal for both seated and standing users as it has plenty of room to accommodate your feet. To make the sink more accessible, you can consider installing single-handle faucets that are easy to turn on and can be adjusted without having to twist or grab. If you want to install a mirror above the sink, make sure it slightly tilts downwards so that wheelchair users can easily use it.
Shower entry
As showers are safer and easier to use as compared to baths, they make a practical addition to a wet room. However, you still need to take care of a few things during disabled wet room installation to ensure users have a comfortable showering experience. For instance, the shower entry must be the same width as the main entry to the wet room itself. Sometimes, not just one but potentially two persons may have to be accommodated in the shower in case there is also a carer to help the disabled person with washing. So, plan the shower feature of your wet room accordingly.
Space around the toilet
It is important to carefully plan where the toilet must be installed. There should be enough space around the toilet so that the wheelchair user can leave the chair there while moving to the toilet. Besides, the toilet itself must be installed at a slightly lower level, & the flush must be easily accessible as well. You can also consider installing grab bars for additional safety. 
Flooring
Anti-slip flooring is a must have in a disabled wet room. Water left on the bathroom floor can be especially unsafe for people with a physical disability or mobility issues. So, make sure to choose the best anti-slip flooring for your disabled wet room installation.
In addition to these practical considerations, also pay attention to the style of your wet room for an overall comfortable and enjoyable experience.