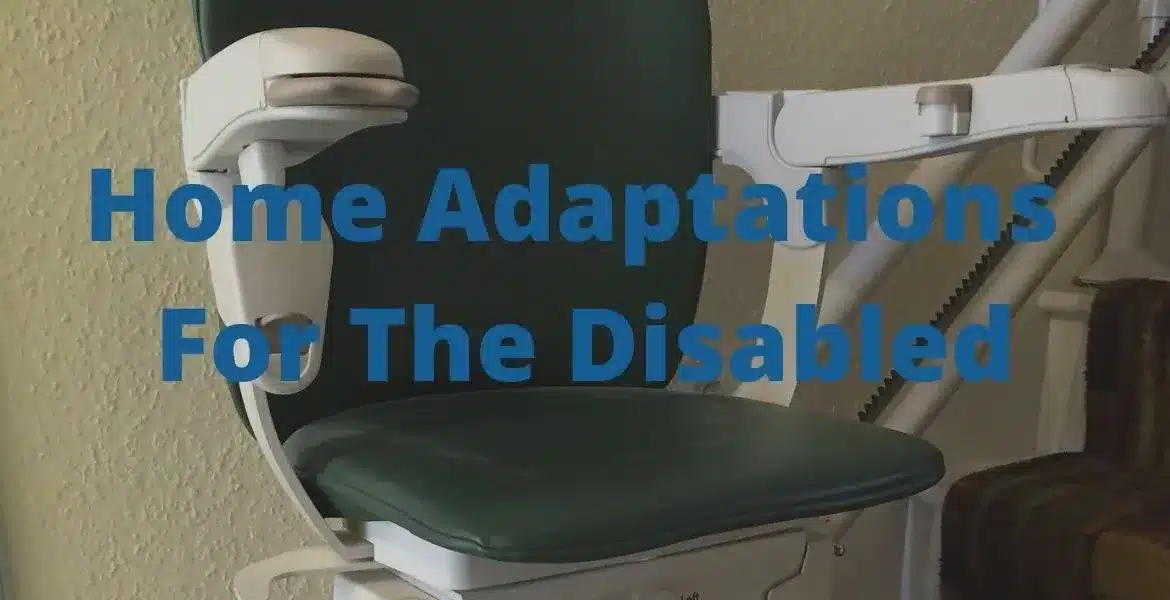 Home Adaptations for the Disabled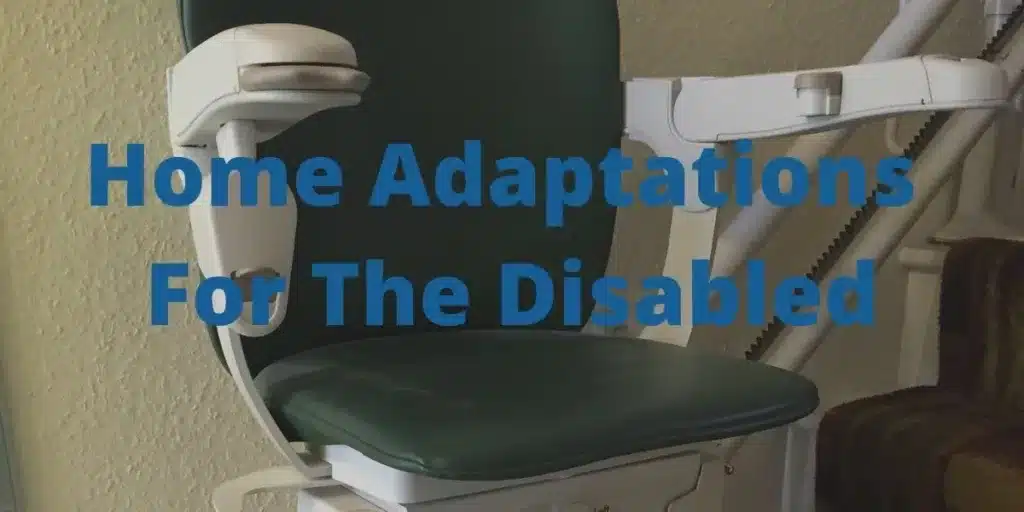 There are many adaptations out there that can help to make the world increasingly inclusive and interactive for wheelchair users and those with disabilities. From modern technology which allows users to more easily interact with the world around them, to traditional mobility aids such as walking sticks and crutches, there are assistive devices that can help with almost any type of disability.
The type of disability aid you use will depend on a number of factors. One of which is whether you are using the aid for a short period of recovery, or for long-term and more permanent use. For example, crutches or walking sticks can provide short-term assistance to someone going through a period of rehabilitation due to an injury or accident.
Age Care Bathrooms are one of the UK's specialists in the mobility sector. We have put together this blog to help you adapt your home for those with disabilities.
Stairs
If your home has stairs you will need to make sure they are accessible or rethink the layout of your home. Many choose to make rearrangements, such as creating main bedrooms downstairs when someone in the household develops mobility problems. There is also a wide range of hoists and stairlifts available that can help people get upstairs.
Doors and hallways
Because of their width, wheelchairs need more space through doorways and hallways. A standard wheelchair is 635mm wide; for comfortable access, it is recommended that doorways are 900mm wide. You should also check what kind of wheelchair will be used around the home, as electric wheelchairs and mobility chairs may need even more space. As well as the basic width of the wheelchair you will also need to think about an additional room to turn around.
Living Room
Our living rooms are where we go to relax and unwind or sit comfortably to talk to family and friends. One of the simplest adaptations to be made in living spaces like this is to think about the flooring you use. Carpets and rugs in such areas can be problematic if there are wheelchair/disabled considerations. Thinking about changing to tiled, hardwood or laminate flooring can be a big boon. Also think about the electrical appliances we have in our living spaces – whether it is a TV, stereo, lamps and much more. These may be difficult to access due to the position of the objects and depending on the person's level of mobility capabilities. Not to mention all the cables may cause trip hazards. Consider moving furniture so it's more accessible and also cable management tidies.
Here are some adaptations you could use in the living room:
Furniture Raisers – This raises the height of furniture for ease
Chair Cushion – This will help to get in and out of a seating position
Leg Rest – This will help to take the weight away from the body and will help with circulation
Chair lift – This may be taken into consideration if you need to access the second floor of your home.
Kitchen
The kitchen is the heart of the home, the place where everyone gathers together to talk, eat and socialize. If you can maximize your floor space then this will allow access for wheelchairs or walking aids. Kitchen workstations can be planned and adapted with low counters and/or knee spaces that will accommodate a wheelchair, especially under sinks and some brands of hobs.
One other consideration is your kitchen flooring. Some people with mobility issues or certain other health conditions find that the kitchen can sometimes become too hot and humid to cope with. Installing tile, or porcelain tiled floors will help keep it cooler and fresher.
Here are some adaptations you could use in the Kitchen:
Lower Cupboards – Rearrange or lower cupboards to enable easier access to items and foods that you regularly use
Lower Worktops – This will transform your kitchen and allow use and access of all the worktops and appliances.
Kitchen Appliance Aids – Tin openers that have a larger grip or contoured handles may improve ease of use. There is also a range of jar openers with features such as improved grip or automatic powered operation. D shaped handles on kitchen cupboards and drawer handles can be easier to grip
Bedroom
One of the simplest ways to make a bedroom much more comfortable is to look at choosing a bed that fits your needs. It could be a simple change such as buying a firmer mattress, looking at investing in memory foam if you suffer from joint or mobility problems, or even buying a brand-new bed. Adjustable beds can make a huge difference for the many who find themselves bedroom bound for a greater part of the day. They can be adapted to suit your needs at different times. For instance, they can always be adjusted to make it comfortable to sit up and read or watch TV with the simple press of a button.
Here are some adaptations you could use in the Bedroom:
Overbed Table – This is very versatile and has plenty of uses from eating in bed to reading. This table can be easily wheeled in and out of place when required.
Security Pole – This pole provides the user with the stability and security of being able to get up from a sitting or laying down position. This is perfect for bedroom use.
Bed Rail – Provides you support with getting in and out of the bed. It also prevents you from rolling off the bed as well.
Lowering Wardrobe Rail – This is done so that you can access your close from a lower height, which will be more suitable for wheelchair users.
Bathroom
Having a bathroom that suits your needs for you or your loved ones is key. You can design a bathroom to have everything you could possibly need. Maybe you need plenty of access for a wheelchair; if this is the case a disabled wet room might be the best option. This will mean taking out your bath/shower and transforming the bathroom into a wetroom. You have plenty of options from grab rails to a specialised bath. Having a bathroom that gives you comfort and confidence can be a great addition to your home.
Here are some adaptations you could use in the Bathroom:
Level Access Shower – This is perfect for those with disabilities, with plenty of room for wheelchair access and walking aids.
Wet Room – Complete bathroom in which we install anti-slip flooring, sealed floors and walls, to keep the water in the bathroom. The current bath or raised shower unit then they can be removed, then the same drainage point can be used.
Walk-In Shower – No more stepping in and out of the bath, these are perfect for those with disability and mobility issues.
Easy Access Baths – No more stepping in and out of the bath, these baths come with a door on the bath for easy access.
Bathroom Accessories – Assistance poles, Grab rails, Seats, Safety glass, Anti-slip flooring. 
Age Care Bathrooms are the UK's leading Independent Mobility Bathroom and Shower Specialists. We pride ourselves on being a family-run, independent company specialising in providing bathroom solutions for those with limited mobility. We cater to all ages and levels of disability. The Age Care Bathrooms team have been serving the mobility and disability communities for over 20 years. Age Care Bathrooms can help with a variety of services. If you're looking for a level access shower or a complete mobility bathroom transformation, our team would love to hear from you to see how we could help. For a free quote today please call us on 0800 808 5897 or fill in our contact form.