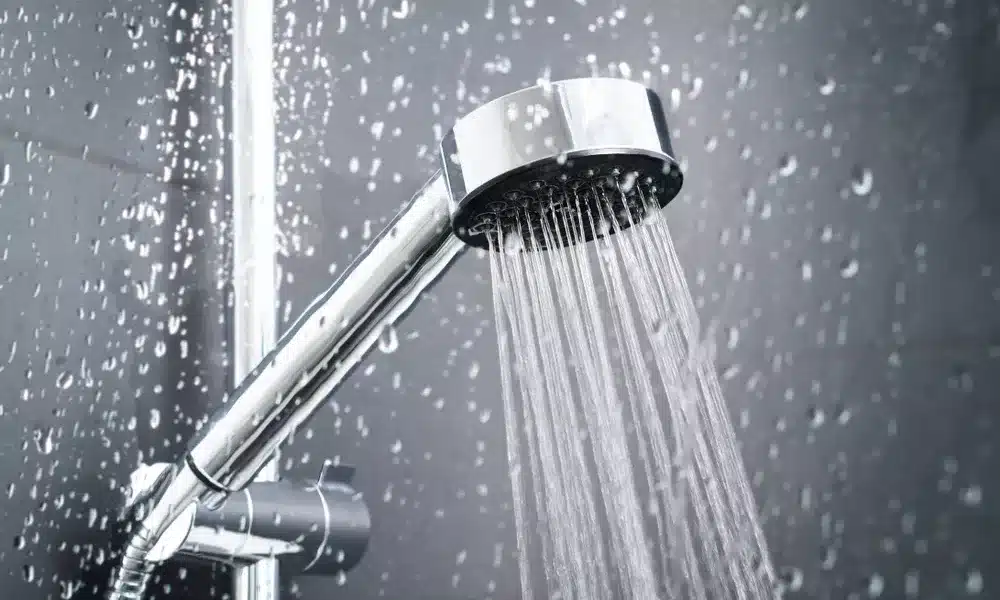 Types of Disabled Showers and How They Can Help
As we grow older, mobility starts to become an issue. Climbing in and out of the bath is no longer a possibility, and keeping yourself safe in the shower can be difficult. This is where Age Care Bathrooms steps in. Our disabled showers are designed to help our customers feel secure whilst bathing and reduce the risks of slips or falls, complete with a stylish design. 
We offer various types of disabled showers, all designed and installed in-house, with no need for external contractors. Find out why you should invest in an Age Care Bathroom disabled shower and how they can help you with your daily routine. 
Walk-in Shower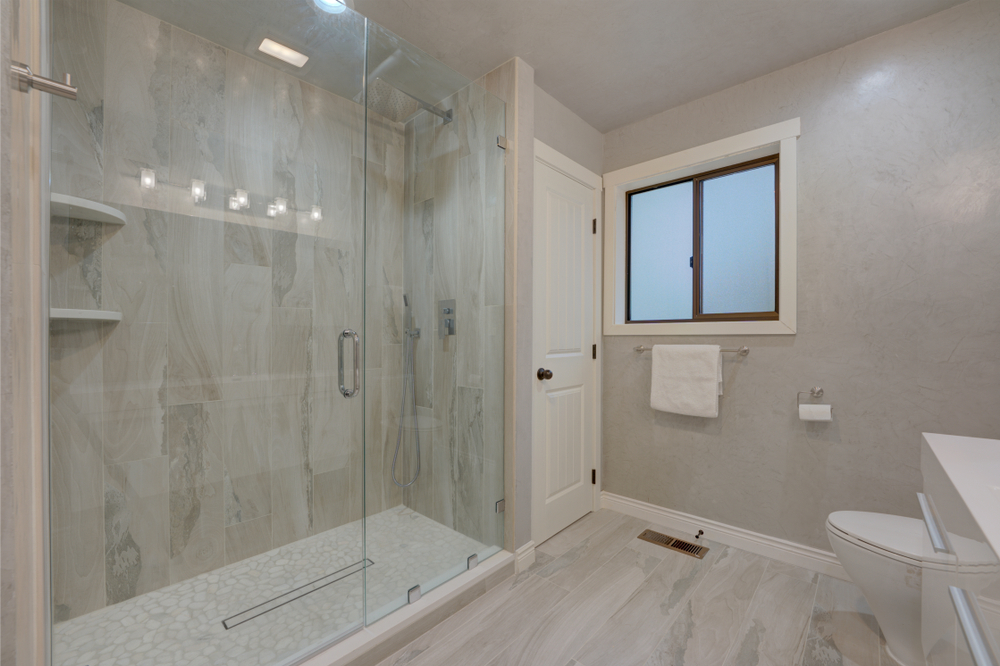 Walk-in showers for the elderly and disabled are perfect for those who don't require significant help with mobility, but who are looking to make their bathing routine simpler. Walk-in showers for elderly and disabled are designed with the customer in mind and can be customised to match your current bathroom. These showers can be fitted with anti-slip flooring, safety glass, easy to use taps and much more, depending on your unique requirements. 
Instead of climbing over the steep side of a bath, you can easily walk into this disabled shower without stress. Regardless of bathroom size, we can work with your home to install the perfect walk-in shower. If you need additional support, Age Care Bathrooms can simply install a shower seat to match.
Level Access Shower
Also referred to as a wet room, level access showers are designed without steps or lips, making them ideal for wheelchair users. Instead, the shower is on the same level as your bathroom floor, creating no ground-level obstacles and removing falling risks. Level access showers make bathing as safe and comfortable as possible. 
Similar to walk-in showers, they can be adapted to suit your bathroom size and style, and we can even create a modern look for your disabled shower. We offer a wide range of styles and designs you can choose from, with no need for external contractors. Discuss your design ideas with a member of our team today and find out what we can do for you.
Mobility Showers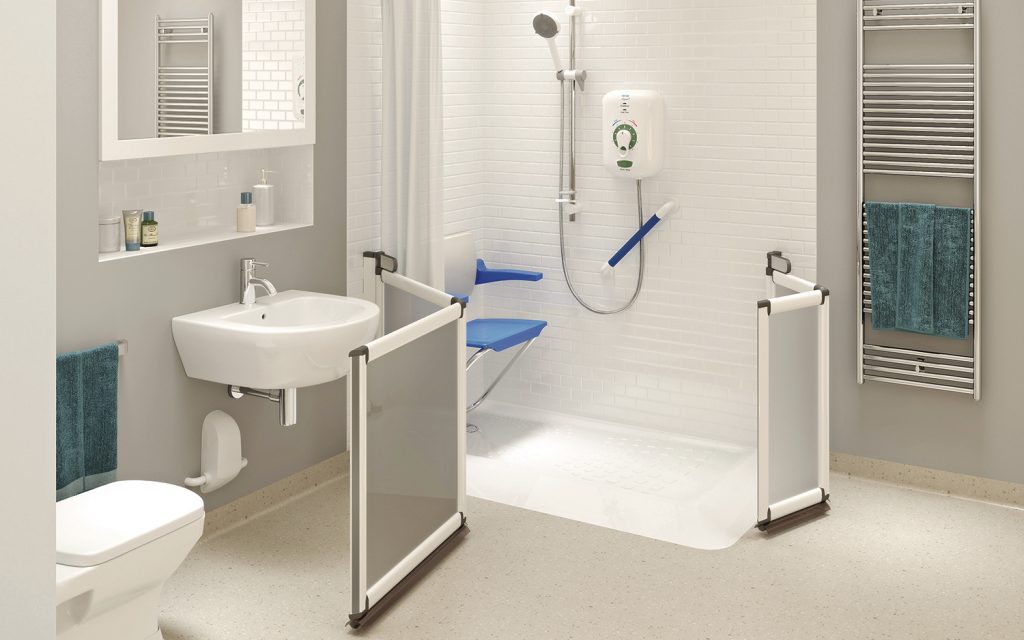 Mobility showers, or disabled showers, are a general term for bathing features that offer safety, security and comfort to our elderly or disabled customers. For those struggling with mobility, disabled showers can provide you with additional support, removing bathroom risks and making you feel safe at home. 
We can adapt your new disabled shower to suit your needs, installing features such as: 
Grab bars
Shower seats
Safety glass
Easy-clean walls
Improving your bathroom experience as you age shouldn't be a huge task and you shouldn't have to worry about it either. This important part of our daily routine can be made much more enjoyable with a disabled shower, giving you and your loved one's peace of mind. Remove the dangers of traditional showers and invest in a brand new disabled shower. 
If you're looking to upgrade your bathroom with a disabled shower, get in touch with Age Care Bathrooms to start the process. We can install your new mobility shower in as little as three days, so don't wait to contact our team.
For a free consultation or begin the stages of installing a wet room in your home, call 0800 999 8994 or click here.