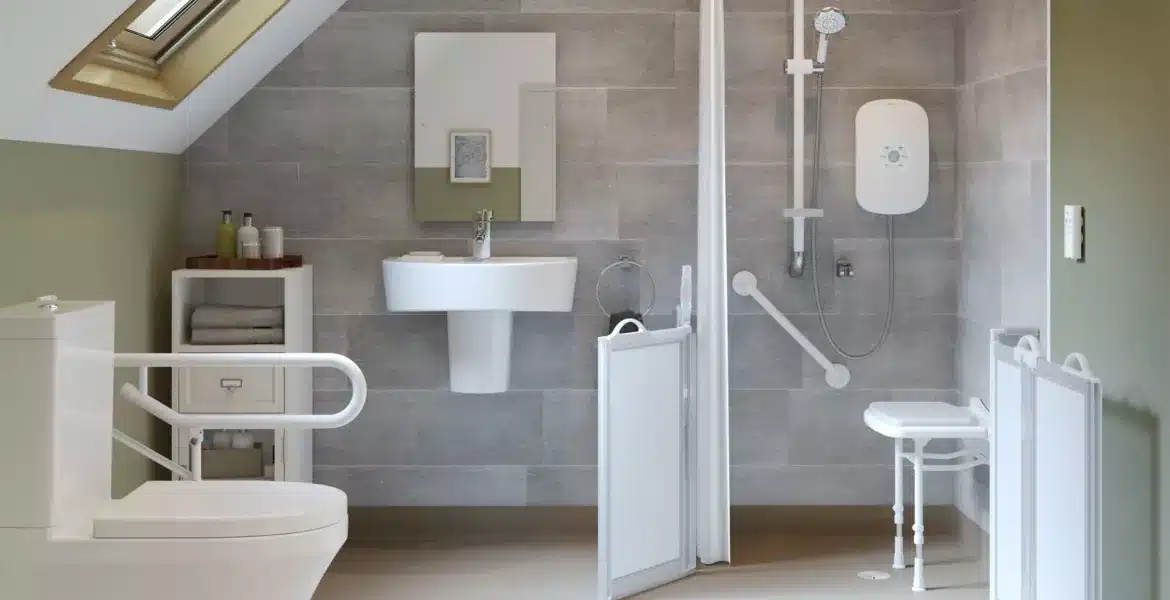 Mobility Bathroom Accessories
When we think of our loved ones with a disability, we grow our concern and we provide the best they can have in life so that they will enjoy what we are enjoying. We empathise how these people feel with their limited freedom to move especially inside the home. The home is a special place and is the most secure location where one can feel at peace and independent. Thus, every room should be convenient to use.
The bathroom is the most dangerous place in the house because it is here where accidents occur. When one stumbles due to slippery floors and no grab bars to hold on to, the bathroom can be a scary place for people with mobility and disability issues. The independence inside the bathroom without the danger of tripping, slipping, falling, or breaking one's bone will now be regained through bathroom innovation called the wet room.
Have you heard anything about disabled bathrooms? Modern bathrooms called wet rooms are also regarded as disabled bathrooms, because they cater mostly to our loved ones who have limited mobility due to age or illness,  or are disabled by relying on crutches and wheelchairs.
While these shower rooms are not solely meant for the convenience of people with limited movements, they are also designed to cater to all users, even to children.
Mobility Bathrooms Accessories In Further Detail
The purpose of building a wet room is to convert from traditional bathroom style and function into an innovative solution for better usability. This is perfect for our ageing loved ones because you will be relieved of the worry when they use these rooms.
The structure of the disabled bathroom is tailor-fitted according to the needs of the disabled. These washrooms do away with the risks of accidents by using non-slip floors, adjusted toilet heights, and strategic installation of grab bars. In the shower, your loved one may enjoy standing up or down, or just sit while taking a shower by placing a free-standing tub or a tub equipped with handles that can easily be reached. The size of the room can somehow be retrofitted to accommodate a wheelchair.
Grab Bars
Grab bars are helpful devices for the elderly and disabled persons to get in, get up and down, or move with ease inside the shower.
In hospitals and other public institutions, they need to follow local regulations to make their toilet and washrooms accessible to all kinds of people. For residential setting, it is up to the homeowner to provide such mobility amenities for the health and safety of their family members.
Reliable grab bars are those textured for easy grasp, screwed or better adherence to the wall or clamp-on so that they are safe to use no matter the weight of the person.
Flooring
The floor should be highly non-slippery to make it sufficiently convenient for the disabled bathroom users. Simple slips can pose a huge danger and can cause a life. So choosing a floor or tile material that doesn't slip that much when it's wet is a big relief for the users.
Wet room designers work along with architects using smart solutions with tile materials that are non-slippery but blend in with the overall design of the bathroom. Vinyl, cork, rubber, and wood tile flooring are recommendable materials. They provide proper cushioning for those who love to walk on the floor with bare feet.
Contact The Professionals For Further Information
Our team at Age Care can discuss mobility bathroom accessories and which features will be most suited to your needs and requirements. Contact our team today to find out more about mobility bathrooms and their features.