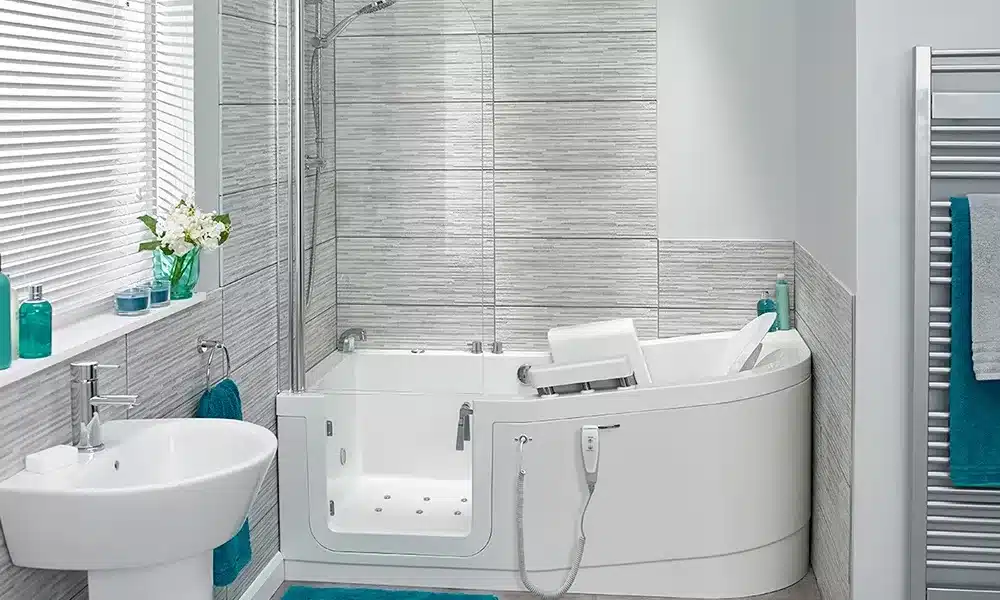 5 Reasons to Swap a Regular Bath for a Walk in Bathtub
Are you interested in restoring your ability to bathe independently? There are few things more soothing than a long, warm bath that helps you unwind and destress. We recognize that taking a relaxing bath is a highly personal experience that allows you to indulge in some much-needed "me time." 
However, if you're concerned about requiring assistance to get in and out of the bathtub, this can detract from the experience.
Fortunately, a walk-in bath can alleviate those concerns by providing easy entry and exit. Our walk-in bathtubs feature a low entry step and inward-opening doors that lead to a slip-resistant base with level access. 
We have highlighted several compelling reasons why a walk-in bath may be a better fit for your lifestyle.
#1 Independence 
Greater independence can be achieved with walk-in baths, which are safer than traditional bathtubs. This is primarily due to their easy accessibility. 
Unlike regular tubs, walk-in baths have low thresholds that allow elderly individuals or those with limited mobility to enter and exit without having to step over a high threshold, reducing the risk of slips and falls.
In addition to the low-entry thresholds, walk-in baths usually feature non-slip floors, safety bars, comfortable seating, and user-friendly controls. All of these elements are intended to enhance your independence and provide peace of mind.
#2 Reduced strain on the body
Walk-in bathtubs can alleviate strain on the body, especially for ageing seniors and individuals with injuries or limited mobility. Lowering oneself into and out of a traditional tub can be an agonising and uncomfortable experience. 
However, walk in bathtubs minimise the pressure and tension on your joints and muscles, enabling you to relish the bathing experience once more.
#3 Easy Maintenance
The non-porous materials used in our walk-in bathtubs prevent the buildup of dirt, grime, mould, and mildew, making maintenance a breeze. 
This ensures that your bath remains clean and hygienic, allowing you to enjoy a relaxing soak without any worry about unsanitary conditions.
#4 Water depth
Walk-in bathtubs provide a more profound water depth in comparison to traditional tubs as they eliminate the need to step over a high wall. 
Standard bathtubs typically have a depth of 13 to 14 inches, whereas walk-in tubs can offer up to almost four feet of water depth, allowing you to indulge in a comfortable and immersive bathing experience while seated securely.
#5 General Health Benefits
Walk-in bathtubs typically come equipped with numerous jets that direct water to and from all sides, providing therapeutic benefits. 
This forceful water can help alleviate pain, fatigue, aching muscles, tension, swelling, injuries, and other ailments. Additionally, the water's force can improve blood circulation and immunity, resulting in better overall health. 
Beyond the health and physical advantages, installing a walk-in tub in your home can add value to your property. 
Walk-in tubs are increasingly popular and are becoming more commonplace in modern homes, making them a valuable investment for homeowners.
In conclusion
Overall, swapping your regular bath for a walk-in bath can provide a safer, more comfortable, and more therapeutic bathing experience, while also offering potential health benefits and increasing your home's value.
Our team based in the UK has been installing walk-in baths for over 30 years, and we take pride in having assisted hundreds of customers across the country. 
If you are in need of a walk-in bathtub due to mobility concerns or a disability, please don't hesitate to contact us today.