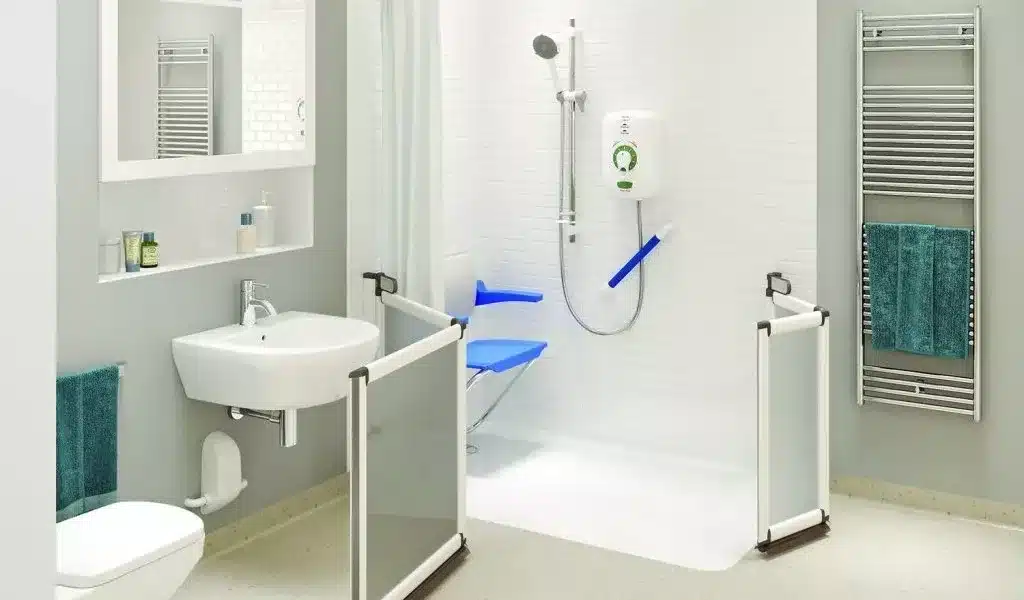 Shower Cubicle Ideas
Regardless of size, it is entirely possible to  transform every shower room into a stunning space with the customisation options available to shower cubicles, all with careful planning and attention to detail. With clever design and stylish furniture, you can enjoy a comfortable, clutter-free space. So, if you're considering transforming a small bathroom into a spacious haven but not sure where to begin, we hope these shower cubicle ideas inspire you in some form.
Age Care are specialists in the installation of wet rooms, baths and showers for the disabled. With years of experience in the industry and a proven track record of great quality, we have the right service for you. For further information on the services we provide, be sure to check out our website.
Expressive Accessories
A statement shower will add a wow factor to any shower room. You could fit a rainfall shower head and a concealed shower valve for a contemporary look. Oversized-recessed shower heads are a popular option right now. Designed to fit into the ceiling, you'll achieve a streamlined look. Shower towers are another great option for shower rooms and there are many designs to choose from. A shower tower includes body-jets, shower head, and hand shower, on one easy to install panel. Some even feature a handy storage space for your showering essentials.
Or, why not feature a niche pattern on your shower cubicle? We find it's a great way to express your personality.
Open The Space
Creating a shower room provides a great way to save space in a small bathroom. You can achieve this by removing the bath and replacing it with a walk-in shower. A walk-in shower will definitely make the room look and feel more spacious. A completely open section of a shower cubicle is also a great option here and adds a stylish aspect.
Walk-in showers come in a vast range of sizes to suit any space. This makes them a great option for adding sleek, designer style to your shower room. A walk-in shower enclosure consists of a low-profile shower tray, and one or two glass screens. You can fit a walk-in shower between two walls, into a corner or you could create a walk-through shower. This will allow you to have more space and accessibility.
Space Saving Shower Cubicles
When choosing a shower cubicle for a small room, space-saving options are available. Quadrant shower enclosures are ideal for small bathrooms and shower rooms. They feature a curved front to maximise space and fit snug into the corner of the room. Bi-fold shower doors are a good option for compact shower rooms too. Need more help with choosing a shower cubicle for a small bathroom? Be sure to get in touch with one of our knowledgable team now.