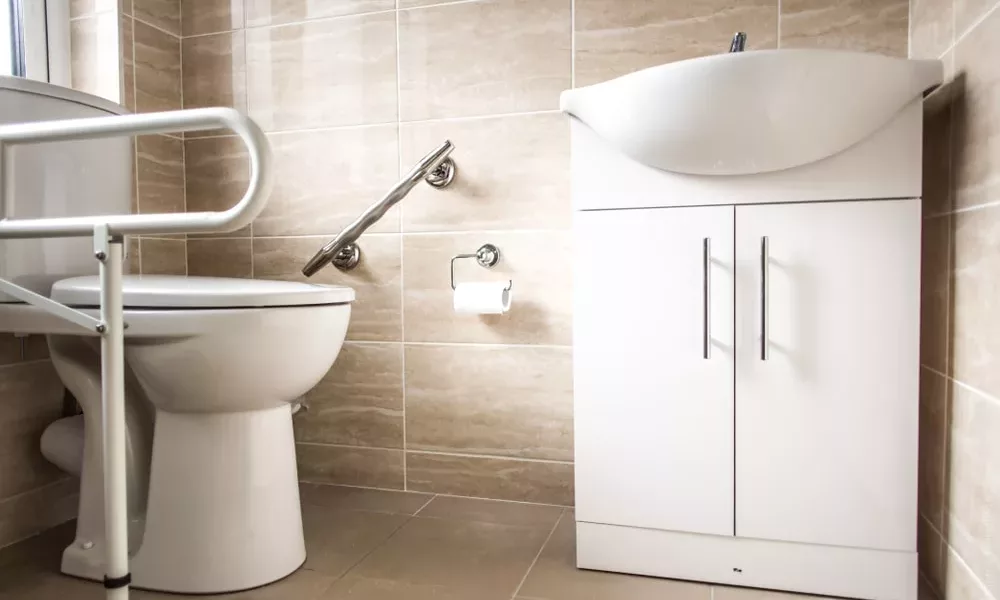 Adapting Your Bathroom for Disabled or Elderly Guests
Planning for some bathroom adaptations for the elderly or disabled guests? As a simple run-of-the-mill bathroom can be unfeasible, troublesome, and even unsafe for the elderly or disabled people, it is important to keep in mind some key factors when adapting your bathroom for them. To ensure an independent and comfortable experience, especially for those with mobility issues, selecting the right bathroom furniture becomes even more critical. Low-level shower trays, accessible shower enclosures, and comfort-height toilets are some of the items that will make life easier for your disabled or elderly guests. 
Bathroom adaptations for the elderly or disabled people can include both small and big changes.
Small bathroom adaptations for the elderly
Talking about the small changes that you can make for improved bathroom safety, you can start off by installing an extractor fan that will remove the steam more quickly, thereby reducing the risk of slipping. This simple change will make a vast difference in the bathroom for your elderly and disabled guests without costing you a bomb. You can also consider switching to no-rinse soaps and shampoos that work like soap without the need to be rinsed off. These cleaning solutions are suitable for bed baths and are also ideal for use in bathtubs for seniors whereby they are unable to use running water.
Another example of a small bathroom adaptation that can be quite useful is the installation of tap turners. They are designed for people with painful or weak wrists, and work by providing them with a secure grip. Besides these accessories, you can also consider installing grab rails and low-level shower trays that reduce the risk of slips and falls. 
Big bathroom adaptations for the elderly
When it comes to larger bathroom adaptations for the elderly or disabled people, one of the first suggestions would be to install a walk-in bath that eliminates the need for stepping down into it or over a ledge. They usually come with features, such as anti-slip floors, integrated seating, low entry access, grab bars, and temperature control systems. Compared to standard baths, they certainly look different and the sizing also differs. The cost of the bathroom depends on the size and design you choose.
If not a walk-in bath, you can consider investing in a walk-in shower which is a great alternative to the former. What makes walk-in baths ideal for seniors or people with mobility issues is that they have no curb or tub that you have to step over in order to get in. Their safety features, such as ultra-low access floors, thermostat control, shower seats, and slip-resistant flooring make them one of the best bathroom adaptations for the elderly or disabled people. Walk-in showers are specifically designed to suit your unique bathroom requirements, allowing you to make the most of your space. Like walk-in baths, the cost of walk-in showers cost depend on various factors, like the product you choose, the size of your bathroom, and any additional features you might want in your walk-in shower. 
Want to know more? Get in touch with Age Care Bathrooms today.