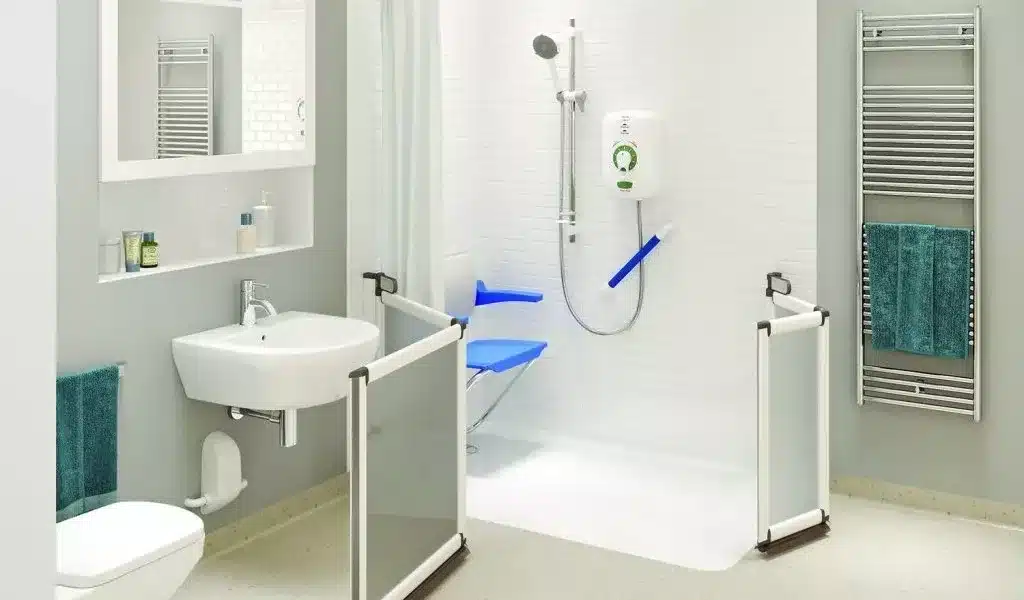 Wet Room Vs Level Access Shower
Both the level access shower and wet rooms are a trendy theme currently as more and more homeowners are looking to create more space and luxury in typically small rooms. These contemporary showers prove to be the perfect solution to meet that goal. They provide a sleek, simplistic, and an unconventional alternative to traditional baths. 
Whether you are a young professional, an elderly person, or if you suffer from mobility issues, these will offer unrivalled accessibility. Here is a comprehensive guide that will show you the differences between the two and help you decide which one to prefer.
Level Access Showers
Level access showers for small bedrooms have become a safety and viable option these days as they are really easy to use. Level access showers should have all the needed safety tools including crab handles, toughened glass doors, and more. Also, level access showers with windows need to be given extra consideration. The themes and fittings also add an extra touch of luxury.
Wet Rooms
Wet rooms are designed to be completely open as the shower area makes use of a slight gradient for allowing the water to flow towards the direction of the drain. Wet rooms should be completely sealed with a waterproof underlay in order to prevent leaking. You should probably seek a professional as this style requires fitting that can only be done by a professional.
What Is The Difference?
Both the level access showers and wet rooms make use of glass panels and they don't have doors, unlike your traditional shower enclosures. Instead, there is a single glass panel that separates the shower from the remaining part of the bathroom. They both provide an excellent alternative to simple bath rubs as they offer more style and easy accessibility. Unique designs and themes will help you create a statement in the bathroom or en-suite. The main difference between the two is fairly simple – Wet rooms are spaces with an entirely open plan. The floors are altered for allowing the water to flow away easily through the drain of the floor. 
Depending on your choice, wet rooms can feature a shower screen for reducing spray in the bathroom. Walk-in showers just differ because of the inclusion of one or two glass screens or a low profile shower tray. The cost of these rooms will vary depending on your needs and the chosen themes, so you should also consider cost as a factor when deciding which one to install.
Age Care are the UK's leading expert for all types of mobility bathrooms. Be sure to contact our specialists for any further information on our installation services, as well as the endless benefits available for utilisation.