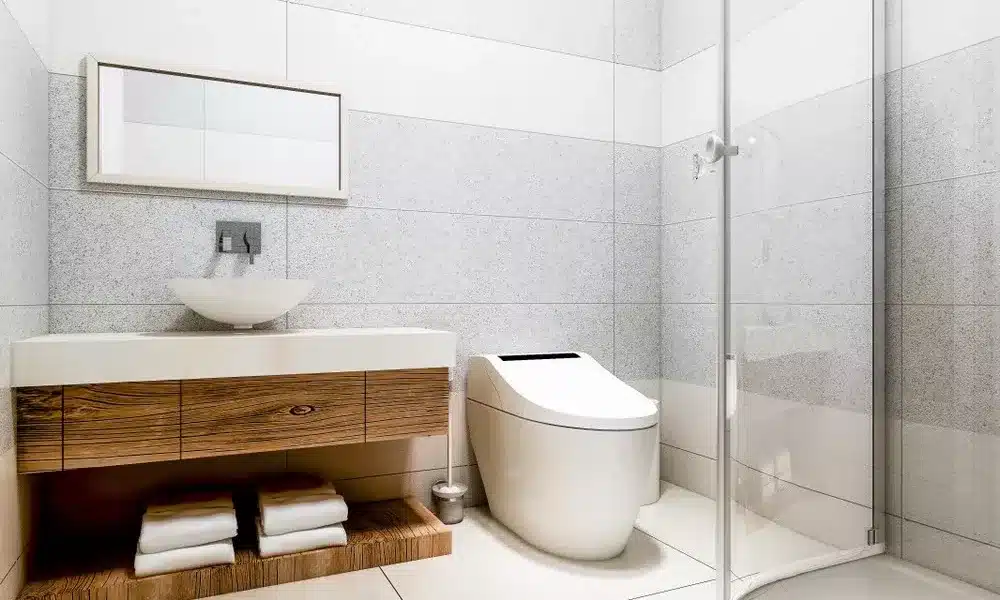 What Are The Bathroom Trends For 2021?
The pandemic that started last year has changed our lives in some ways for the worst, and some the better. One blessing in disguise that the pandemic did for all of us, was to restrict our space to our homes. During this time, many of us have found a new love for our homes, updating old bathroom trends where we can to make us the most comfortable and content during the spread of the virus. The pandemic also meant that we had no choice but to regard hygiene as much more important than we ever have before.
Bathrooms are one of the most common places where bacteria find it easy to grow; it's no surprise that where we get rid of the dirt on our body is one of the dirtiest places in our homes too. Bacteria thrive in wet environments too, making it even more obvious why bathrooms are harder to clean.
This blog article will show you the best bathroom trends for 2021, taking into consideration the cleanliness of your bathroom- showing you a range of interior designs and fixtures.
Bigger wall tiles
Having bigger tiles gives a more minimalistic feel than smaller tiles and this year with bathroom trends being all about minimalism- it's big tile season! As well as being in trend, these tiles also have fewer grout lines which mean less cleaning and more spending time with your loved ones. A popular interior design bathroom trend is also bringing the outdoors indoors, one example of this is bringing plants into your bathroom. What is a better way than to compliment these plants with a neutral coloured tile scheme, or using natural materials like stone and slate!
Floating furniture
There are more and more options for floating furniture than ever before so that you can create and customise different bathroom trends to suit your every need and desire. Some floating fixtures include sinks, storage space, taps and hardware to fit your preference. Because the furniture is mounted to the wall, it means you have more choice to place it vertically or horizontally and can place the items more or less anywhere on the wall and it will still look amazing. Many people like the airiness of this bathroom trend and say it gives them the option to keep more in the bathroom without it looking too cluttered.
As well as the design appeal, these floating units also make the floor easier to clean and keeps the environment cleaner as a whole as there aren't any nooks and crannies where bacteria can thrive.
Not only this, for those who need additional access, floating furniture can give you additional space where necessary! So if you use a wheelchair, or have a mobility aid, having a floating sink can give you more space to move.
Walk in Showers
Walk in showers are also in the book of bathroom trends at the moment as they don't just give a spacious and minimalistic look, but they also offer easier access for people with disabilities. These showers are getting more and more popular and they suit everyone…what's not to like!?
Intelligent toilets
Smart toilets used to be thought of as something only wealthy people had as they were costly. This was until the recent year we had when now, cleanliness and comfort is at the forefront of everybody's mind. Smart toilets are advanced and offer the gift of washing you after you've been to the loo. They also have hands-free components so that you do not have to touch any surfaces with bacteria. Certain types of smart toilets have self cleansing technology to make it easier to clean the toilet too!
If you find yourself looking to design your new bathroom and looking at different bathroom trends, why not try out one of our walk in showers? Take a look at our website today to bring your ideas to life.