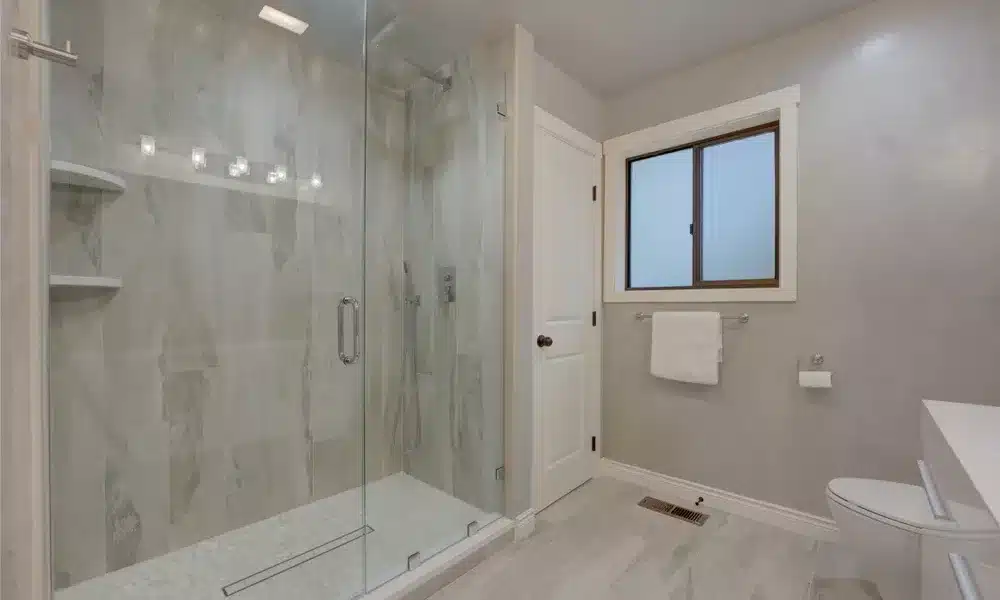 The Benefits and Styles of Walk In Showers
More people are talking about the benefits of walk in showers. You may have thought, why is this? This year, walk in showers have become increasingly popular with their numerous benefits and modern bathroom design. It's no wonder that they're becoming more popular by the minute with their spacious and accessible composition. Walk in showers are also easy to clean and offer a choice of a showerhead or a steam bath. In addition to this, they're sleek and easy on the eye… who wouldn't want one! In this blog, I will discuss the perks and different styles of walk in showers.
What is a walk in shower?
The term may seem pretty self-explanatory, but people don't understand why they are so beneficial. A walk in shower could be described as a completely open, tiled shower with no steps up to the shower, walls or doors. A walk in shower can have advantages for people who find it difficult stepping into a shower over a bath as the basin is shallow with a small ledge leading to the shower which catches the water. Although a walk in shower does not often have to contain walls, there is sometimes screens or panels that swing open to give the user some privacy. If you're feeling fancy, you can even get built-in spa seats installed or storage to personalise it.
Walk-in, barrier-free shower advantages
A big factor that encourages older people to buy and install walk in showers is the added safety as they do not have to make bigger steps. The design allows better accessibility by removing any big steps and a bigger area to move around in.
Low maintenance
A traditional shower is widely known to have difficult parts to clean as they have corners where bacteria and mould can thrive as it is a warm and wet environment. A walk in shower is easier to clean as there are only a few places where the bacteria can flourish. As the environment around the shower is waterproof and tiled in a specific tilted position, the water is able to drain more quickly and efficiently which means there is less mould build-up.
More space, more to embrace 
Having more space in your bathroom gives an open plan and freeing feeling. Being in a shower provides a comforting environment which has been proven to relieve stress and provide clarity of thought. If your shower is your happy place, it might be worth considering improving your favourite space so you can embrace and highlight one of the best parts of your day. 
Having more space comes with many advantages. You can have storage cupboards in the bathroom which will still give a minimalistic feel. If you already have a minimalistic theme, you have the freedom to paint your bathroom the colour you want, without having to think about the bathroom looking too small or too much.
Are you thinking about purchasing a walk in shower for elderly and disabled? Get in touch with us today to discuss your options.