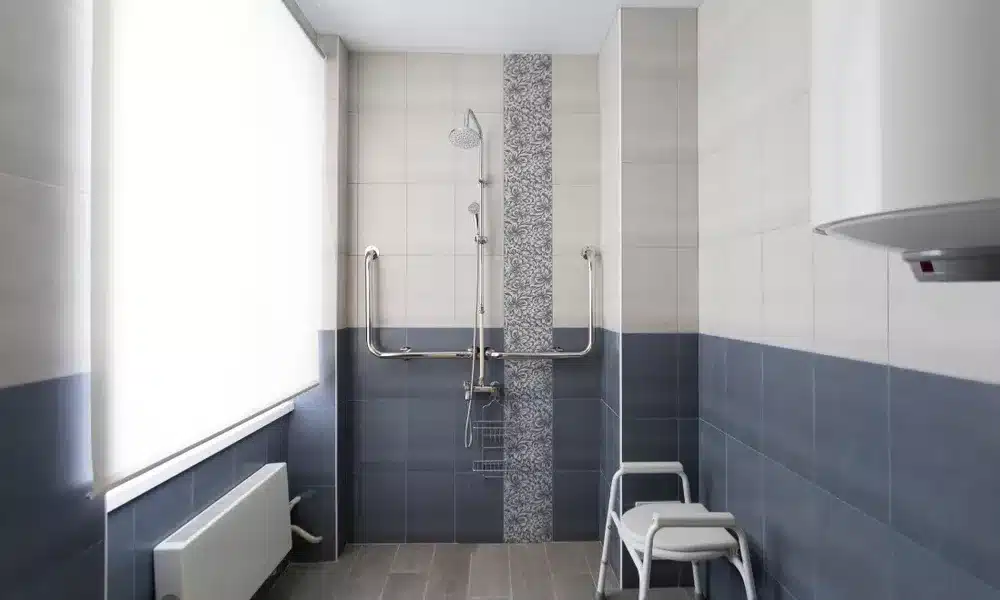 Level Access Shower Installation
When fitting an inclusive showering area, installers are keen to recognise the relevant design elements and understand how they will benefit the user. Specialist installer and founder of the modern-day wetrooms Agecare takes a closer look at the choices available when creating inclusive showering solutions in domestic bathrooms.
This article by Age Care will provide some insight into the essentials for level access showers, as well as how certain aspects can promote independence for users. For further inquiries about level access showers, be sure to contact our highly knowledgable team. Our team will be more than happy to assist you with any questions.
Inclusive Level Access Shower
The design and style of a modern inclusive shower room can vary greatly to cater to the needs of a variety of users, including those with diverse levels of mobility. Some heavy-need inclusive adaptations are installed to address the specific requirements of a particular user who is elderly or disabled and can appear somewhat institutional in style. Increasingly, bathroom installations and refurbishments are considered with the idea of future-proofing in mind; incorporating an element of flexibility into the design, but keeping the outward appearance modern.
Bath Replacement & Low-Level Shower Trays
Removal of a bath frees-up floor space, and offers greater ease of access to an elderly or disabled user. Low-level shower trays ensure that users with limited mobility can enter and exit a showering area safely and comfortably. In situations where installation of a wetroom is not possible, users with reduced mobility and disabled users in wheelchairs can opt for an ultra-slim shower tray.
Though this type of service may sound impactful, with the bath removal function, be rest assured that this process can be highly beneficial, depending on the demographic of the client. Certain disabilities and mobility impairments can halt bath usage as a whole, with restrictions to accessing and exiting the bath. Therefore, the removal of a bathtub can free up a large amount of space, helpful for the installation of a level access shower.
Shower Screening
Some installations require a glass screen, to minimise splash to other parts of the bathroom. From luxury, full-height glass screens to free-standing half-height options, a variety of shower doors and screens are available which are compatible with both shower tray and wetroom installations and can offer varying degrees of support for less-mobile users and their carers.
If a glass screen is going to be used, choose thick, toughened safety glass. Screens which include a floor to ceiling support pole can offer added user stability. Agecare's glass shower panels are contemporary and attractive; providing practical support and ease of entry, compatible for use in a wetroom or with a shower tray.
For more information, contact our specialists, or visit our website.