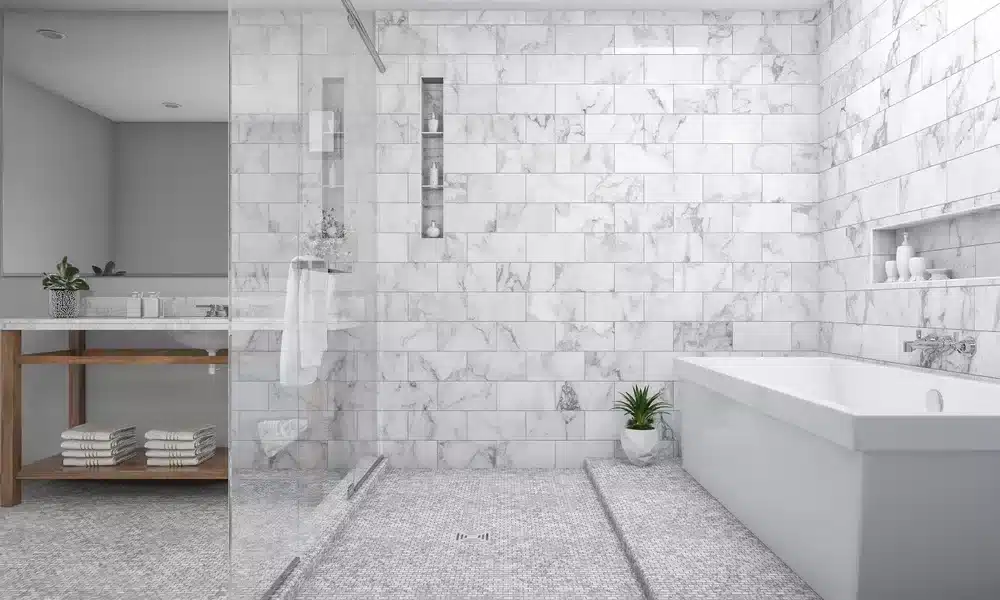 Budget-Friendly Bathroom Upgrades
Looking to learn how to design or style bathrooms on a budget? Whether you are a renter looking for some inexpensive ways to improve your hand me down bathroom or just want to spruce up the place? We've got you covered with these tips and tricks. We have pulled together a list of budget bathroom ideas that will elevate your personal space without having to splash out.
Personal taste will play a huge factor in your choice of design for your bathroom. We hope this list of bathroom spruces provokes some thought. At Age Care, we are disabled bathroom specialists, with many years of experience making adaptations to wet rooms and walk-in showers for the elderly and disabled. Although we have a strong focus on ensuring the complete safety of those with mobility issues, we are doing something a little different and off-topic.
A New Mirror – Add Space & Light
Mirrors are great additions to any room. They can increase the perception of space and make a room look slightly larger than it actually is. Not only that they can also give the illusion of light. 
If you place your mirror on the opposite wall to the window sunlight can shine onto the mirror and be reflected throughout the room. Furthermore, modern mirrors can incorporate all kinds of gadgetry including demister pads, lighting, clocks and even a Bluetooth connection to your mobile phone for playing music whilst you shower! And everyone loves a bright and airy bathroom!
Install A New Towel Rail
Some people simply hang their towels on their bathroom radiators. You know the type, the flat contract style radiators that are fitted as standard in most homes. A good quality tall towel rail installed will give you extra heat output and extra vertical storage for towels and bathrobes.
Renew Tile Grout
If your grout is discoloured, your whole bathroom will be dragged down with it. Particularly in the shower space, a pinky/orange film can form on the once clean lines of grout. Even after cleaning this can quickly return. So one quick way to liven up the room is to re-grout. For a proper long-term solution, hand grind the old grout away and then re-fill and point with a new compound. For a quicker cheaper job simply clean then paint over with a grout pen available from most DIY shops.
A Lick Of Paint
Giving a room a quick lick of paint is a great way to update it and this is particularly true in the case of your bathroom. It's always best to ensure surfaces are thoroughly clean and free from the mould prior to painting. Consider lighter colours to help reflect available light around the bathroom. Darker colours in smaller spaces will close the space in.
Although we are dedicated mobility bathroom specialists, we know how to spruce up a bathroom or two. We have you enjoyed our dedicated guide and for further information on the possible adaptations, your bathroom could benefit from, contact us.