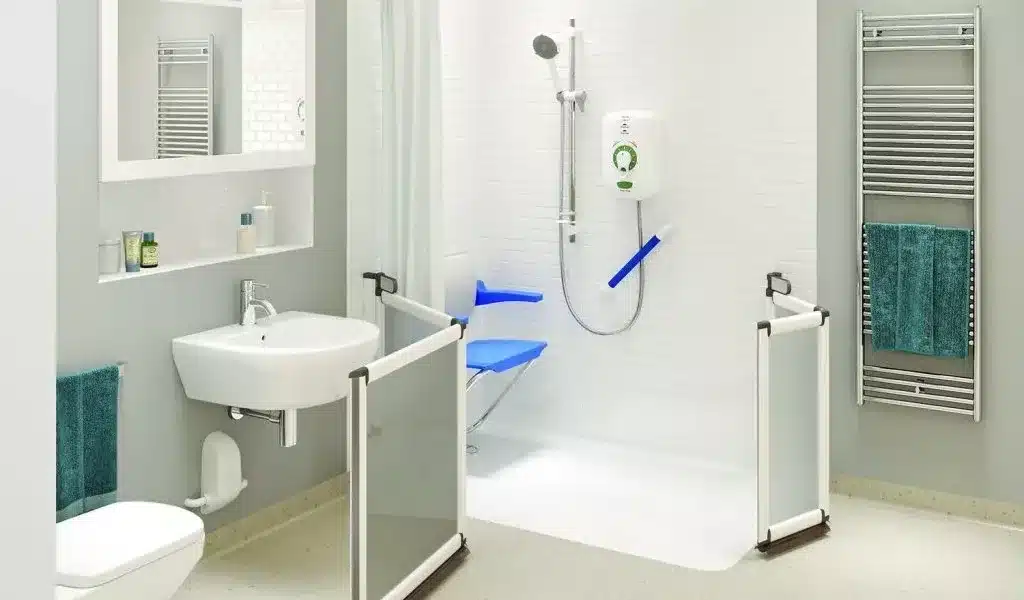 How to go From a Bath to a Walk-In Disabled Shower
Making the switch from a bathtub to a walk in shower may seem like a feat in itself, without the addition of mobility benefits. However, the change is quite simple. If you are ready to take this step, Age Care Bathrooms can help you make this process as easy as possible for everyone involved.
You may not know where to start, or what changes would be best for you, so that is where we come in. We pride ourselves on providing the best possible bathroom solutions for those with mobility issues. 
The benefits
Why is making this change so important? As your mobility efficiency begins to decrease, it's important to adapt to your home so you feel safe. Climbing in and out of the bath can prove a challenge for many people, and so taking this factor away can vastly improve your bathroom experience.
Shower seats, handrails, and level flooring are all aspects of walk-in disabled showers that will increase safety levels and prevent the risk of slips or falls. As your mobility starts to decline you may feel less in control; by implementing these changes into your own home you can regain power over your mobility. 
If you want to remain self-supported but are struggling with how to achieve this, disabled showers can help you feel less undignified in a bathroom environment. Whilst you shouldn't feel embarrassed asking for help, we understand the importance of keeping your independence for as long as possible. 
How to adapt
You may not need any help adapting to this change, but if you do we are here to guide you through the process. With that extra little bit of assistance, our multitude of design options can make your new bathroom feel just as homely as before.
We can help you choose the exact requirements for all your mobility issues, and what you can benefit from the most. Whether you want to feel more independent in your bathroom, or whether you are a carer looking for ways to make the whole process easier, it's worthwhile investing in a walk-in disabled shower.  
We also understand that this level of change in your home may not initially appear possible,  therefore we can advise you on various options to help you in this area. Something as simple as including a handrail in your bathroom will improve the safety levels of showering. 
Don't hesitate to contact us with queries, or visit our disabled showers product page for more information.