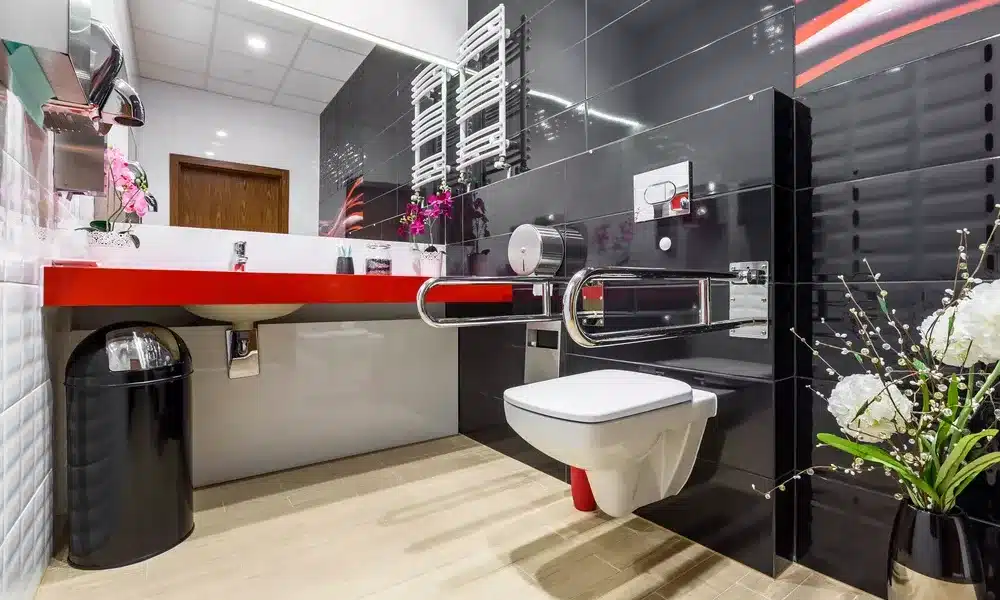 How to Decorate and Accessorise Your Disabled Wet Room
So you've made the step from a regular to a disabled bathroom, helping you or members of your household with the whole bathroom ordeal. But how can you decorate and accessorize your disabled wet room?
You may not realise how many design options are out there when investing in a disabled wet room. In fact, simply looking on Pinterest or similar websites can provide you with plenty of ideas on how to design or accessorize your disabled wet room.
 If you are unsure of where to start looking, let us help you with a few ideas to get you started.
The design process
Whilst handrails, seats, and flooring have all been covered, this is not where your options end. There are many design benefits to disabled wet rooms, such as accessible shelving that can be implemented in the shower area. This can provide space for shower products, making the most of the area you have and creating a modern-looking bathroom.
As well as this, towel and toilet paper holders placed at an accessible level for you or your household members can improve the look of your new disabled wet room. You may believe some features could prevent your bathroom from appearing modern or stylish, but there are plenty of options available to ensure you are happy with the look and feel of your bathroom environment.
Open-plan spaces are very popular with disabled wet rooms, increasing mobility levels and providing you with more freedom to accessorise. By reducing the limitations that doors or shower screens can bring, you can move about the space more freely and adapt it more accurately to your needs. 
How we can help 
Whilst our services are mainly centred around the initial design and implementation process and choosing the style of your new bathroom or wet room from those available to you on the market, we can also offer advice regarding any additional features you may want to add. Our team offers expert advice from an industry-leading company, such as switching the tiles in your shower area to wallboards, which are much easier to clean and maintain. 
Our trained specialists will make the process as easy as possible for you, taking care of your design requirements. We provide a fast and reliable service, with no need for additional third-party suppliers. Let us know the dimensions of your bathroom and your budget, and we will work with you to create your dream disabled bathroom. 
Please keep in mind that the design options we offer do depend on the size of your bathroom. The smaller your bathroom the fewer options you may have available to you, but we can help you work around this to develop the perfect space. 
Contact us today and start designing your new disabled wet room. Alternatively, visit our disabled wet room product page to find out more.