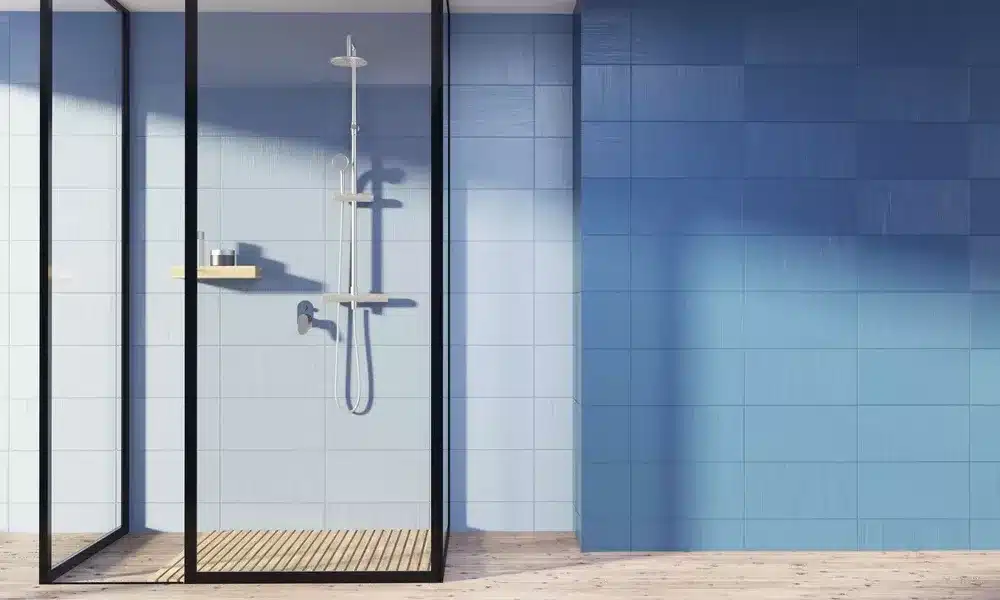 Level Access Shower Benefits
While walk-in showers and walk-in baths provide excellent solutions for those with mobility problems or disabilities, level access showers (also known as wet rooms) offer the ultimate in space, comfort and ease for those whose conditions are likely to get worse.
Entirely waterproof, wet rooms are designed to support long-term difficulties posed by bathing. Here at Age Care we offer a range of wet rooms, depending on the specific needs of the individual.
Main benefits of level-access bathing
Wet rooms are waterproof bathrooms where there are no shower trays to step into or and obstacles can be kept to a minimum. Having everything 'level-access' and immediately accessible is the ultimate in hassle-free bathing. Wheelchair users won't have to worry about getting in and out of a shower or bath. Simply wheel a bathing chair to the desired position, have a wash, get dried and get on with the rest of your day!
There are further benefits, too. If you're converting an existing bathroom, the removal of a bath or shower cubicle will make the room feel more spacious.
While you may be concerned that an open, waterproof space has the potential to increase the risk of accident, mobility aids can be integrated into the wet room, including grab rails for holding onto and textured flooring for extra grip.
Other advantages of level access showers
Whether you're building from scratch or adapting your existing bathroom, it's worth pointing out a few less obvious advantages to installing a wet room.
Some illnesses, conditions and disabilities are characterised by the gradual erosion of motor skills, such as walking. While you, or someone you're close to, may be able to walk into a bathroom and get into a walk-in shower or walk-in bath today, this may not be as easy in a few weeks', months' or years' time. Wet rooms can be adapted to accommodate changes in mobility, as physical symptoms progress. Seats and grab rails can be placed under the shower and the extra space can make it easier for carers to lend a hand, should they be required in the future.
Other things can also be factored in, such as whether the individual is right or left-handed, or whether they are weaker on one side – after a stroke, for example. Because there is space to play with, a wet room can be adapted to someone's specific, current and ongoing needs.
Some people worry that the installation of a wet room can devalue a home. In our experience, the reverse is true: wet rooms tend to be seen as a desirable feature found mostly in high-end homes. However, browse our range of wet rooms and you'll find they are surprisingly affordable and can be finished to your taste, transforming your bathroom into something unique and inviting.
Deciding whether you need a level access shower
Deciding whether to install a wet room is a big decision, which is why we offer free home surveys. We recommend that the whole family is present, so we can find the solution that's suitable for everyone.
While wet rooms may seem like the height of luxury to some, they are an absolute necessity to others. Bathing is an essential and important part of our daily lives and one we shouldn't have to struggle to maintain. Opting for a wet room can take the problems out of this daily routine and turn it into something enjoyable and relaxing.
For a free consultation or begin the stages of installing a wet room in your home, call 0800 999 8994 or click here.