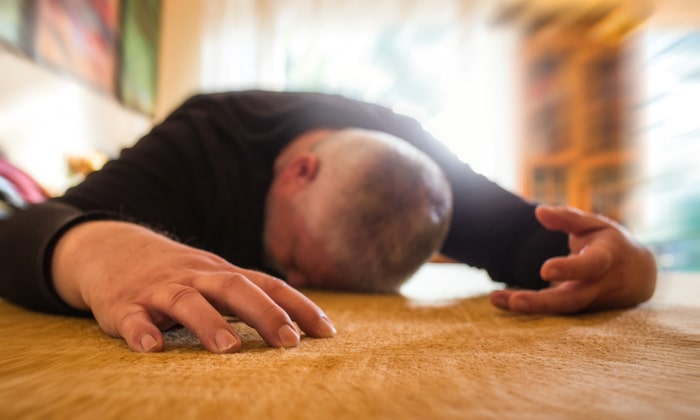 Although your home is where you may feel safe, it is where the highest number of epilepsy-related injuries occur. Because epilepsy seizures can't always be anticipated, adaptations to your home environment can significantly help to reduce the risk of injury. 
Various strategies can support you or someone you care for with epilepsy to live a full and independent life. The most simple home adaptation for people with epilepsy is to limit how much furniture is in each room. Making sure there is space between pieces of furniture can help prevent falling into furniture during a seizure. 
This post explores the top ten home adaptations for people with epilepsy that could prevent an injury if a seizure occurs.
1. Doors: Hinge doors to open outward. This means if you fall near a door when having a seizure, it is still easy to open the door.
2. Flooring: Thick carpeting or cushioned non-slip vinyl flooring will help to absorb the impact if a seizure causes a fall onto the floor. Keeping the floor free from rugs that could cause trips and falls is advisable.
3. Safety edge protectors: Corner protectors for children and babies are also very effective for anyone who might have a seizure. Use cushioning corners and edge protectors on the edges of tables, drawers, and any furniture with a hard edge or corner.
4. Cable management: Cables and wires are a trip hazard and can be especially dangerous when they are on the floor near you or someone who is having a seizure. Keep floors clear of cables and wires with cable tidies and wall-mounted cable holders.
5. Bathroom: Level access showers with a handheld shower and shower seat can help to limit how far you fall if you have a seizure. Fitting a shower curtain can also help reduce injuries caused by falling into shower doors.
6. Water temperature: Install a thermostatic control valve (TCV) in the shower and each hot tap. This will ensure the water temperature is set to a safe and comfortable temperature. Burns from hot water are subsequently avoided if a seizure occurs when showering or using a hot water tap.
7. Mirrors and Ornaments: Avoid wall mirrors and always check if any mirrors in the house are made from shatterproof glass. Move ornaments that could break into sharp pieces to high shelves where they will not be knocked off during a seizure.
8. Tables: Wooden or plastic tables are safest. Avoid glass, which could shatter if fallen on during an epileptic fit and could result in a very serious or even life-threatening injury.
9. Chairs and sofas: Choose low-height chairs and sofas that have cushioned armrests. This can help to prevent you from falling or injuring yourself on a hard armrest if you have a seizure while sitting down.
10. Bed: A bed that is low to the ground can help limit injuries if a seizure results in a fall from the bed to the floor. Don't have too many pillows or cushions on the bed, as this can increase the risk of choking and suffocation. However, placing cushions or pillows around the bed can also soften the impact and reduce the risk of injury.
Funding for Home Adaptations for Epilepsy
Depending on your needs, you might be able to get help with funding for essential home adaptations that you need to live safely and independently with epilepsy. The Disabled Facilities Grant (DFG) could fund things such as installing a level access shower or a complete mobility wet room installation. 
To find out if you or a loved one might be able to receive funding, simply complete a quick self-assessment on the Adapt My Home platform. Don't begin construction projects for which you intend to submit an application for a Disabled Facilities Grant (DFG) until it is awarded. A DFG can not be awarded once work has started. 
To complete an application for a DFG, a care needs assessment must first be carried out. This involves a social worker visiting you or the person you care for to assess how epilepsy impacts day-to-day living and safety when showering or using the toilet. Based on your specific needs, the care needs assessment will determine which home adaptations you can request funding for.
Take time to note all the safety concerns you have due to the risk of a seizure that could be addressed with the appropriate home adaptation. The key is that any adaptations you request will assist you in being independent and safe when you are in your home.
How to Develop an Epilepsy Seizure Safety Plan
Alongside any necessary home adaptations, if you or someone you care for has epilepsy, it is important to ensure there is an epilepsy seizure safety plan in place. This will ensure that everyone knows what to do in an emergency or if you were to injure yourself during a seizure. The Epilepsy Foundation has an extremely useful resource page with seizure safety plan forms that can help.
If you care for someone with epilepsy, it is also critical to have an understanding of the signs and symptoms of a seizure and basic first aid. 

A Personal Message From Sam Davies, Founder and Director at Age Care Bathrooms
I founded Age Care Bathrooms after watching my Grandma Barbara struggle with motor neurone disease. Remaining independent while still being safe when using her bathroom and showering was one of the most challenging aspects of her diagnosis. I deeply appreciate how a mobility bathroom can increase the quality of life of anyone who feels unsafe when using a standard shower, bath, or toilet. 
Living with epilepsy or any other health condition is going to present many challenges. This year, the goal of the Epilepsy Foundation during National Epilepsy Awareness Month (NEAM) November 2023 is to lessen the stigma attached to epilepsy. At Age Care Bathrooms, we believe everyone should feel confident using their bathroom independently. 
Our team understands that not every challenge can be alleviated with a mobility bathroom or disabled wet room. But, many of our customers tell us it has been the home adaptation that has made the most significant change to their lives. When you choose Age Care Bathrooms, we take great pride in the small contribution we can make to ease some of the impacts of conditions like epilepsy on day-to-day life. 
Sam Davies


Please speak with our friendly staff at Age Care Bathrooms for more information or to arrange a free home survey. 
Request Your Ideal Mobility Wet Room or Bathroom No-Commitment Custom 3D Design.