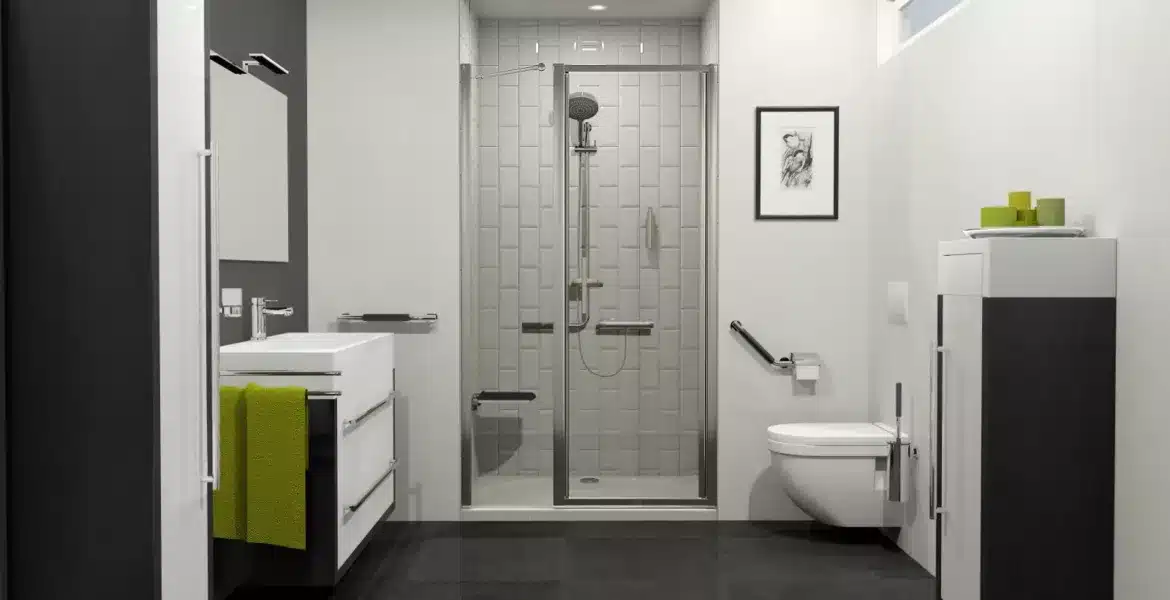 Mobility Bathroom Guide
Bathrooms aren't always the most accessible room in your home. We know that choosing the right one to fit your needs can be difficult. But at Age Care Bathrooms we have 20 plus years in designing and installing purpose built mobility bathrooms to suit yours or your loved one's needs. We have designed this guide to help you design a bathroom that fits your needs. 
A Lot To Choose From 
At Age Care Bathrooms we have designed and installed thousands of baths made to your specifications. We have a huge range of disabled showers, disabled baths, disabled wet rooms and everything you need to create a bathroom suited to your needs. Our fantastic team will give advice on fixtures and fittings. For your free bathroom quotation, please call us on 0800 808 5897.
Easy access bathroom 
When designing your ideal bathroom it's important to think if your current bathroom is future-proof. Are you able to climb in and out of the bath? Would having a walk in bath be more suitable for you or a walk in shower? Would it be a good idea to add some grab rails in the bathroom to make it safer for you and your loved ones? These are the questions you can ask our team about and work out which would be best for you. 
Walk in showers
At Age Care Bathrooms we have a huge range of different baths, cubicle showers, toilet showers. You can customise these in anyway you like. This can be if you want a specific shower tray, some come with ramp access. Also your choose between doors and screens. Screens for example can be used for carers to keep them dry if they were to help you bathe.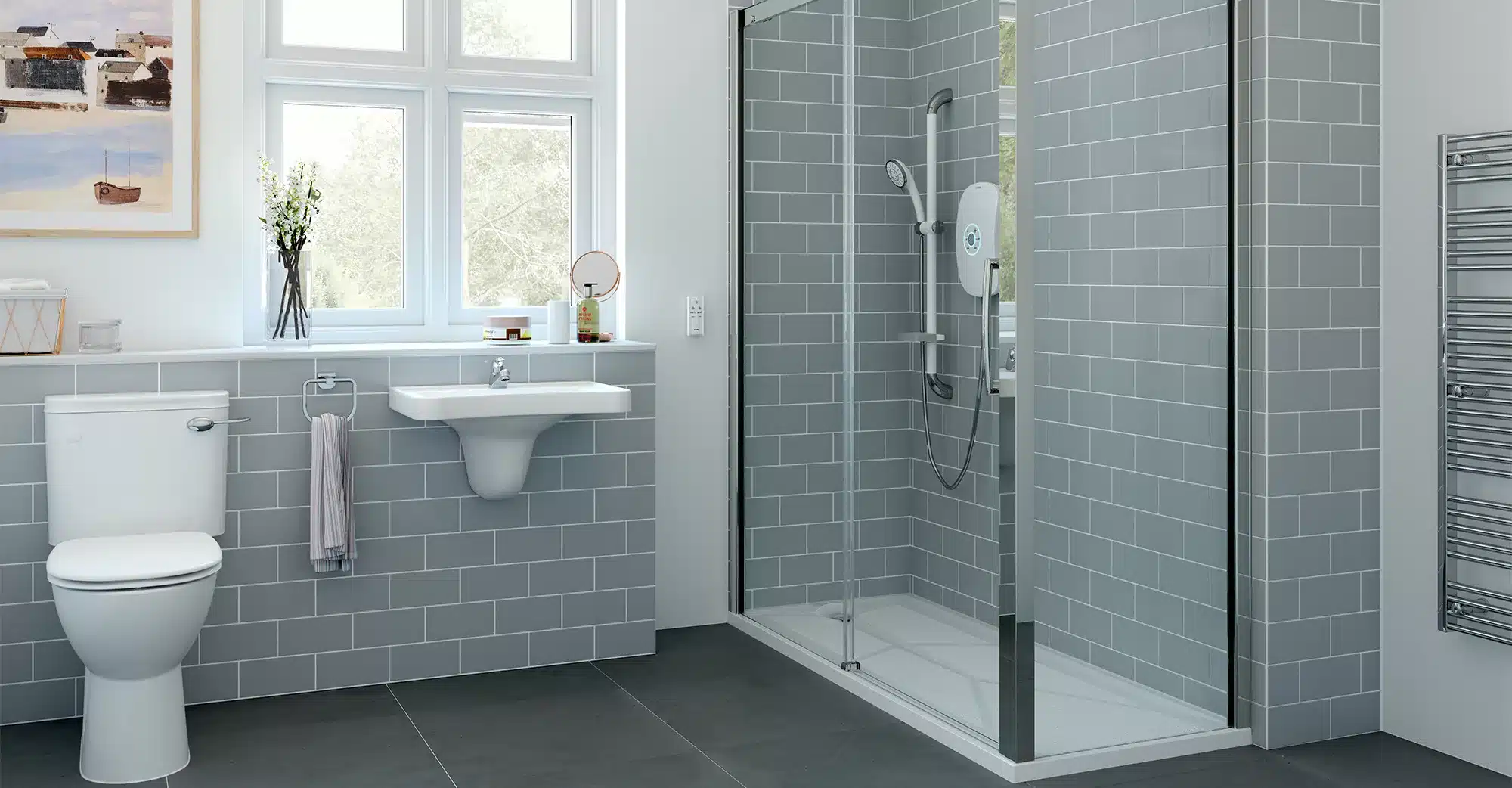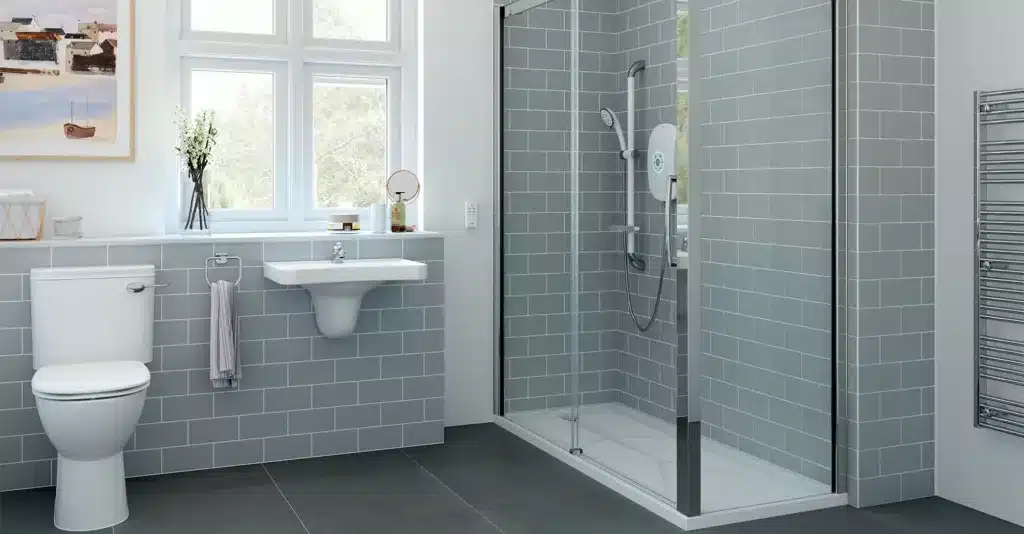 Walk in baths 
You can also request having a shallow bath also. The walk in bath has an opening with an inwards facing door, to allow you easy access in and out of the bath. You can also request having a shallow bath also. We also recommend that when you have a bath installed that you have an anti slip floor and safety rails places as this will provide you with safety, comfort and peace of mind. 
Level access showers 
Level access showers are great for those with limited mobility, or for those that need extra space in the shower. All the level access showers will be fitted with an anti slip floor to keep you safe. There is a common misconception that having a level access shower in your home will mean that there will be water everywhere in the bathroom. This is not true when it comes to our fantastic team. We make sure that your bathroom will be water tight and be easy to maintain and clean. 
Shower seats and rails
When it comes to your mobility all our customers are different. Everyone has different needs and requirements. We here at Age Care Bathrooms pride ourselves in providing everyone with the bathroom to make their lives more comfortable, safer and mobility friendly. Shower seats can make a big difference to your current shower. They are designed to take the pressure off your joints or help with balancing when showering. We will advise you on which is best for your specification. We also we have a huge range of rails, polls and other fixtures to help you in your bathroom.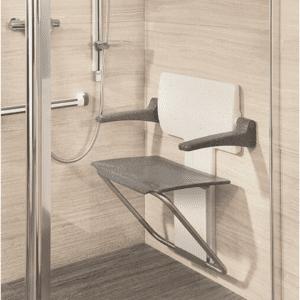 Bathroom aids
We have a selection of different bathroom equipment to help you with your mobility. You may need a long handled bathroom aid to help you to wash yourself and reach parts you wouldn't normally be able to due to stretching or bending. We also supply leg lifters which is a piece of equipment that will help you physically move your legs from the edge of the bath into the tub. This can be done whilst sat on a shower/swivel chair in the bath. To check out our huge list and also to enquire what equipment might help with your mobility, then please contact our team.   
If a mobility bathroom isn't exactly what you're looking for, we here at Age Care Bathrooms can help with a variety of services. If you're looking for a level access shower or a complete walk in bath transformation, our team would love to hear from you to see how we could help.
For a free quote today please call us on 0800 808 5897 or fill in our contact form.