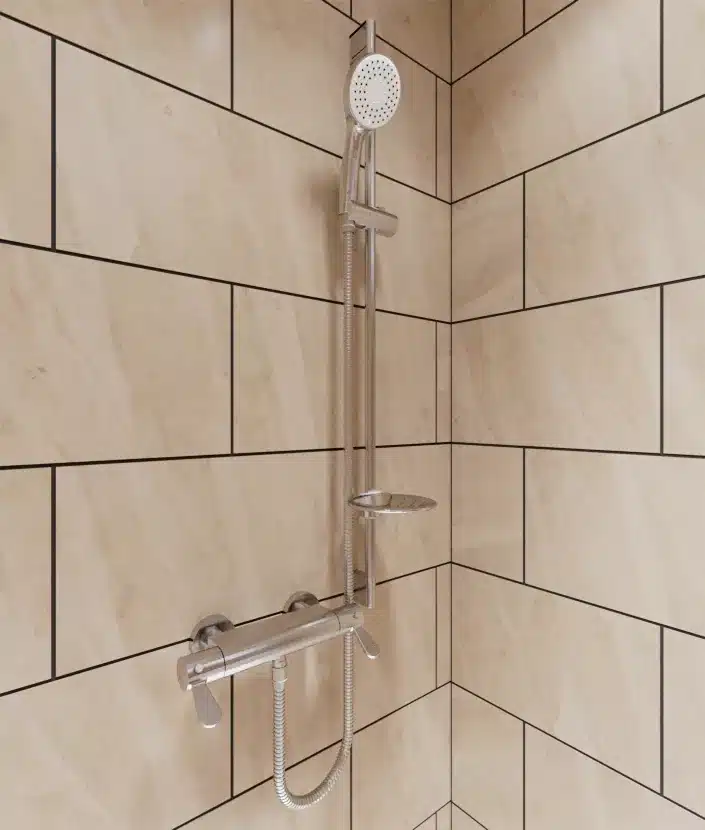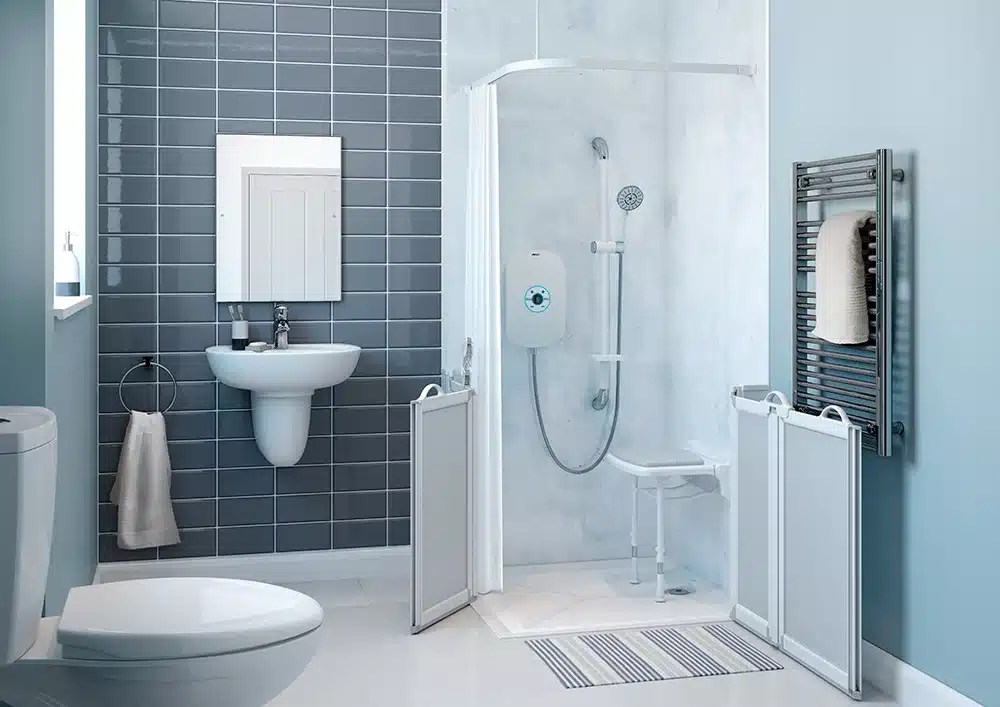 AGE CARE BATHROOMS
Mobility Showers for Older and Less Able-Bodied Users
Mobility showers offer older and less able-bodied users safety, comfort, and independence in the bathroom. If using a traditional shower has become difficult or even dangerous due to limited mobility, an easy-access shower is the solution! Contact our team to learn more about our range of mobility showers and accessible showers for older people, those with limited mobility, and wheelchair users. 
As a leading UK supplier, Age Care Bathrooms can design bespoke mobility showers to ensure all safety features are included with our accessible showers and showers for older and less able-bodied people. Whatever your requirements, our team will find a solution tailored to your mobility needs. We follow all best practices according to NHS occupational therapy guidelines, so you or someone you care for can feel confident using the shower independently.
We design all of our mobility showers for safety and comfort. Our team ensures that your new easy-access shower isn't just practical but is also in a style to suit your personal preferences and home. Call us now to discuss your specific mobility needs and receive a free home survey and no-obligation quote.
We can design the accessible bathroom and mobility shower of your dreams. Speak with our dedicated team to find out more!
We are one of the UK's leading specialists with 30 years of combined experience in the mobility sector. Whatever individual requirements you or someone you care for may have, we can design a bespoke solution to ensure all safety features are included with our accessible showers and bathrooms.
Why Choose Our Team to Install a Mobility Shower?
Our helpful UK team members understand how important the installation of mobility showers and the creation of accessible bathrooms is for our customers. Our goal is to make life more convenient for those in wheelchairs and those with limited mobility. 
Everyone should be able to live life with dignity at their own pace. If you need an easy-access shower, we can ensure that remodelling your bathroom is quick and uncomplicated.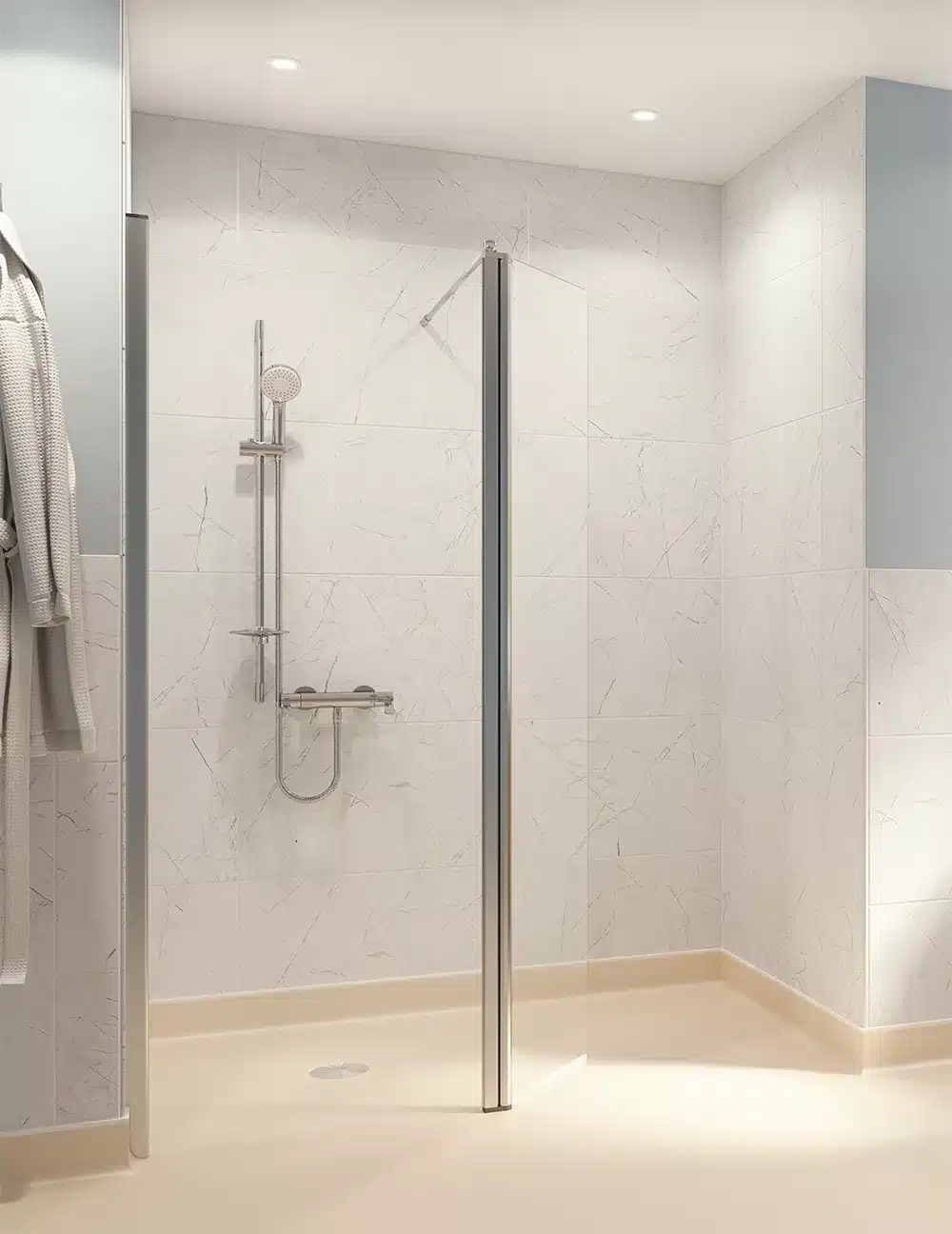 There is No Cost for Our Home Survey and No Obligation Quote
Regain confidence and independence while showering with bespoke mobility showers and accessible bathrooms. Book your free home survey and receive a no-obligation quote; speak with our team today.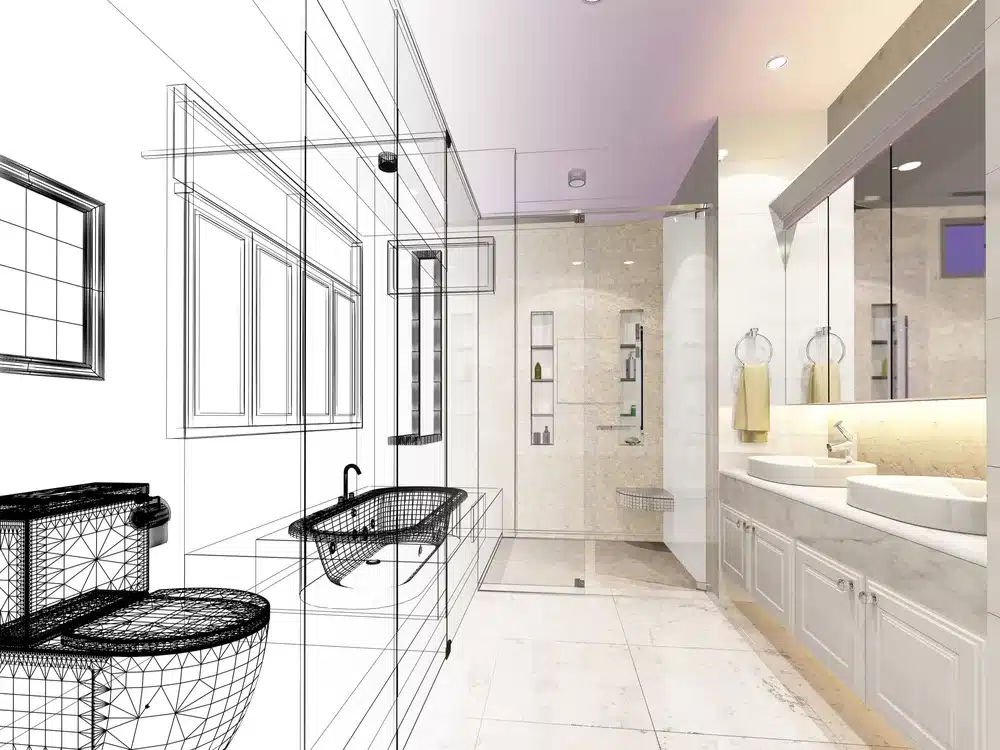 Mobility Showers: Free Virtual Design Service
3D CAD Designs
We are among the first suppliers of accessible bathrooms in our sector to provide a free online virtual design for mobility showers. Send us a few pictures of your current bathroom and its dimensions, and we'll be able to show you how your new easy-access shower will look before it's completed. 
The next step is to book a free home survey so that we can help you select from a wide variety of accessible showers after carefully considering your preferences and needs. After that, we will provide you with a no-obligation quote, and if you decide to go ahead, our team will install your new bathroom and remove your old one at no additional cost.
To begin creating your new easy-access shower, contact us right now!
Give your approximate bathroom dimensions.

Upload a few pictures of your bathroom as it is now.

Tell us about your budget.
Stylish and Practical Mobility Showers
Mobility showers must be both safe and accessible to the user. Therefore we build them to meet your specific needs. If wheelchair accessibility and safety features are essential, they are built into the design. Our installations are completed with meticulous attention to detail to ensure we meet your specific mobility needs.
As standard, all of our accessible showers include the following:
Assistance poles
Grab rails
Safety glass
Easy use taps
Seating
Anti slip flooring
Ventilation
Easy clean walls
If you require additional features to those listed above, just let us know, and we'll adapt your easy-access shower to meet your individual requirements.
Want to learn more or arrange your free home survey? Call our friendly UK team today at 0800 999 8994 or complete our online contact form.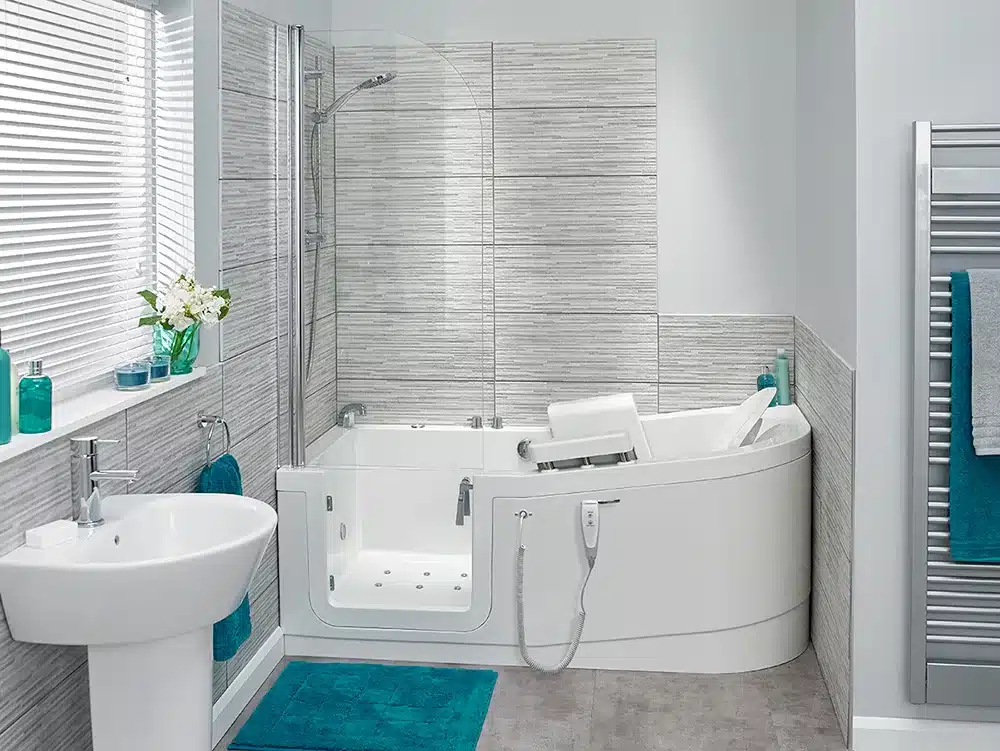 We provide a complete service without the need for subcontractors
Our free, no-obligation quotation includes all fitting services:
PLUMBING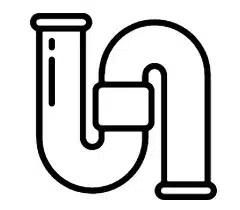 ELECTRICS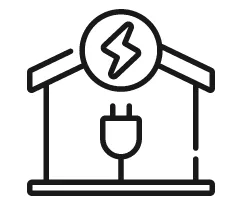 JOINERY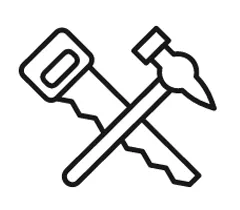 FLOORING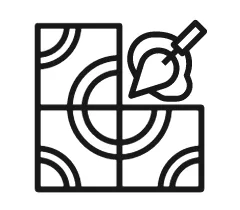 WASTE REMOVAL