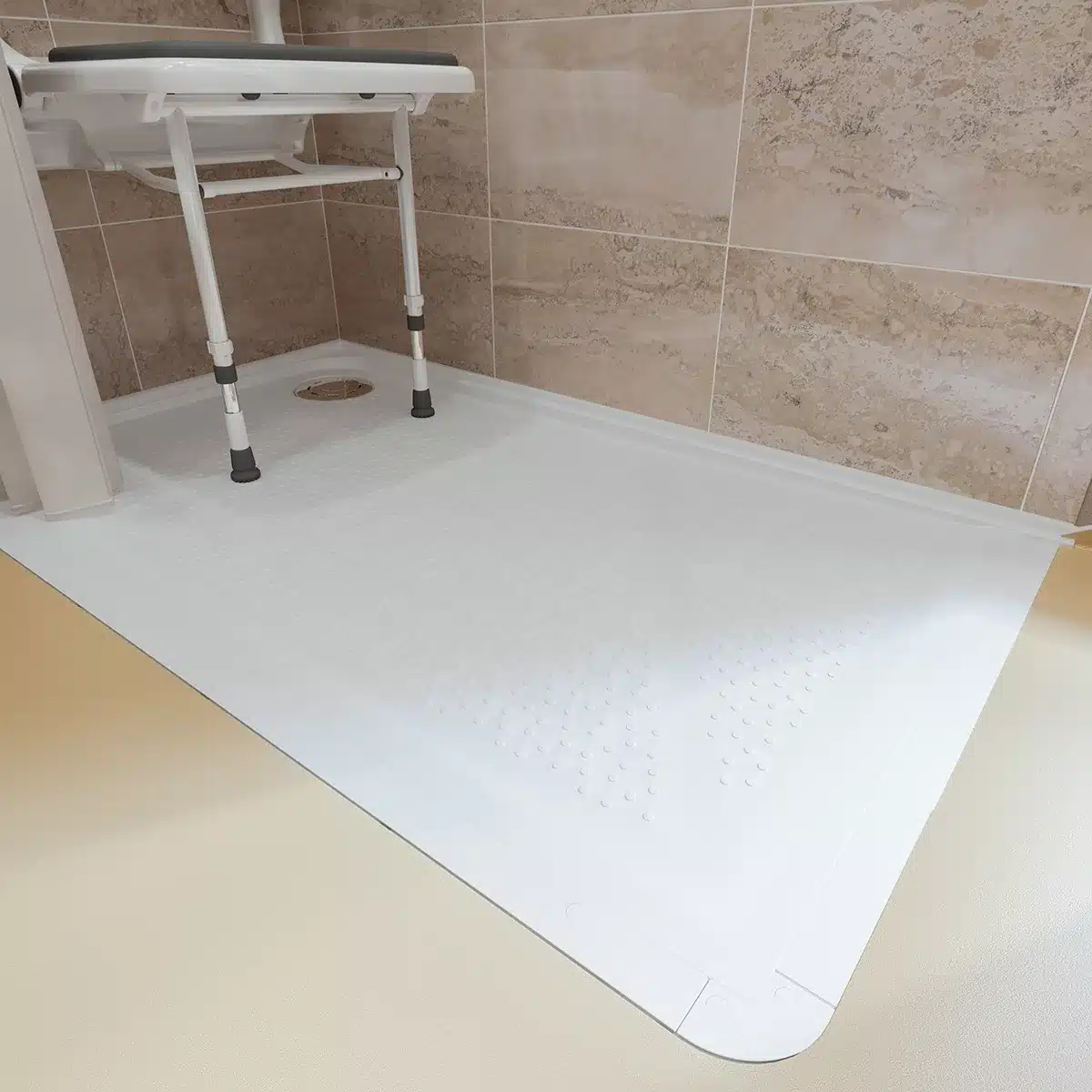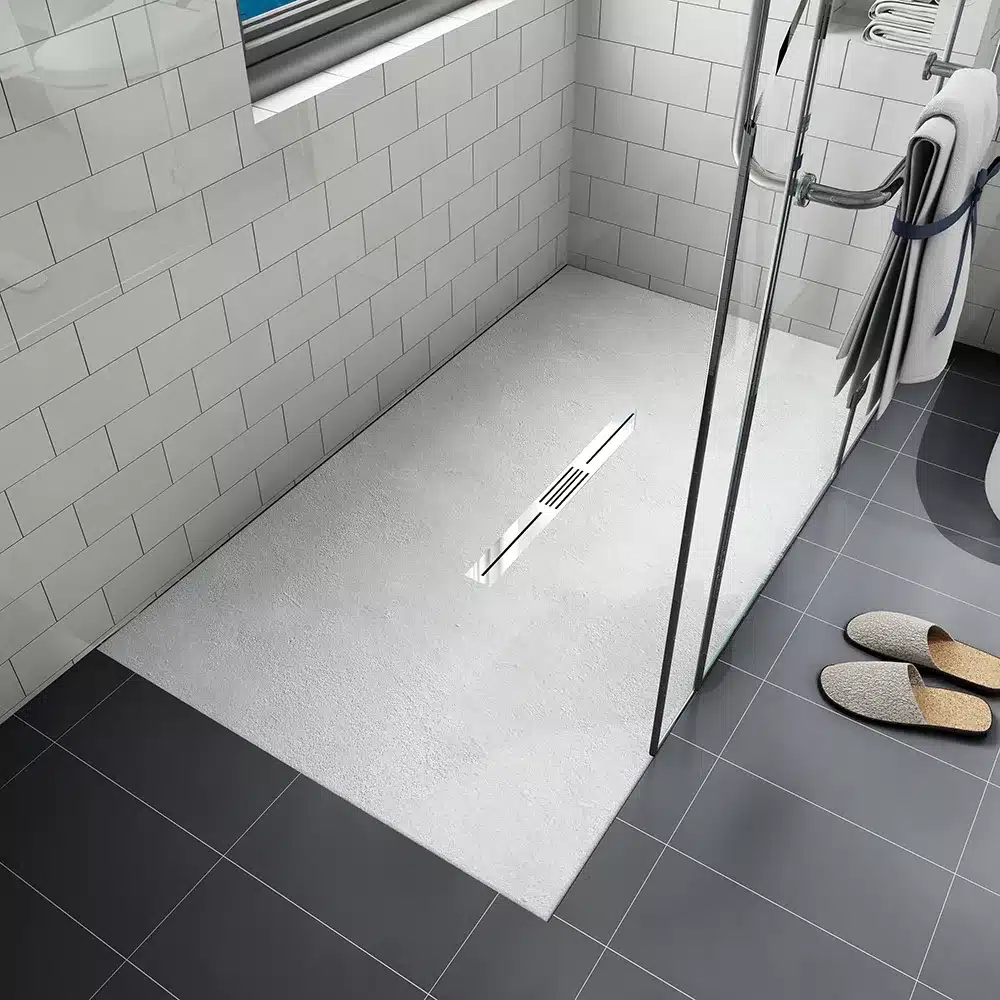 AGE CARE BATHROOMS
Level Access Shower for People with Limited Mobility and Wheelchair Users
Level access showers provide unrestricted entry for wheelchair users and those with limited mobility. Our experts will ensure that all safety aspects, such as grab rails and non-slip floors, are included in your design in accordance with NHS occupational therapy requirements. Call our helpful staff today for a free consultation and utilise our online 3D service to see how your new level access shower will appear before you commit. 
With a completely level floor, a level access shower provides easy access to the shower area and can be equipped with a foldable or fixed chair for added comfort. The waterproof walls and floor make cleaning easy, making it ideal for older people and anyone who might find a conventional shower difficult to maintain. Simplify your showering routine with an Age Care Bathrooms level access shower.
We believe in treating each customer as if they were a member of our family. As a result, we can honestly and openly state that the cost of a fully fitted Age Care Bathroom level access shower starts at £8,000.
Create Your Dream Level Access Shower
Speak with Our Experts Today
We are one of the UK's top specialists, with over 30 years of combined expertise designing and constructing level access showers. We'll take care of everything, including removing your old shower, any other rubbish and tidying up. There are no hidden fees, and we'll never try to sell you anything on the day. That's just the Age Care Bathroom promise.
What's Included with Each Level Access Shower?
Level access showers must be safe and accessible to the user, regardless of whether you have limited movement or use a wheelchair. We customise your design to match your specific needs. We complete all of our installations with meticulous attention to detail to meet your specific mobility needs.
Get a free design today if you want to regain confidence and independence while showering with a level access shower.
Level Access Shower with the Latest Safety Features
When you choose a level access shower for the disabled, those with restricted mobility, and wheelchair users, it must be both safe and easy to use. That is why we take the time to create each level access shower to meet your individual needs. 
When safety features have to be included, they are planned into the design. We carefully assess each component of our installations to meet your specific mobility needs.
As standard, all of our level access showers include the following:
Assistance poles
Grab rails
Safety glass
Easy-to-use taps
Seating
Accessibility
Anti-slip flooring
Ventilation
Easy-to-clean walls
If you require any additional features to those listed above, just let us know, and we'll be more than happy to adapt your level access shower to match your needs.
Do you have any questions or would you like to schedule your free home survey? Call our friendly UK team today at 0800 999 8994 or complete our online contact form.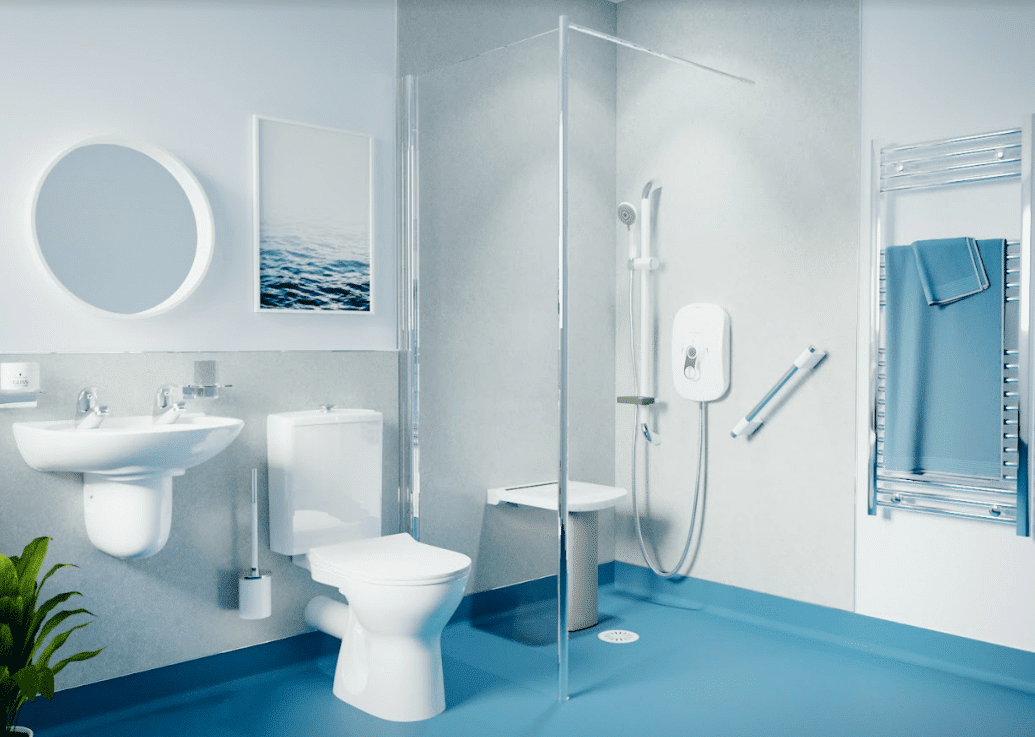 Our Home Survey and No-Obligation Quote Are Free of Charge
You can recover your sense of control and confidence by selecting a level access shower for your bathroom. Speak with our staff today to book your free home survey and receive a no-obligation price.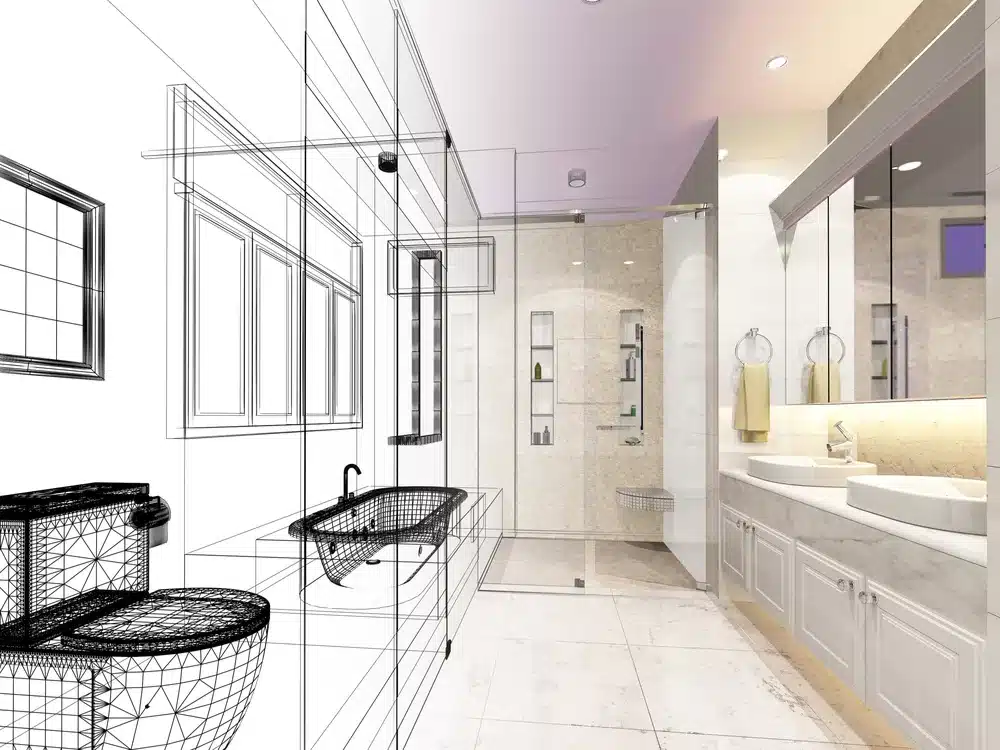 Start Your Level Access Shower Free Virtual Design
3D CAD Designs
We are among the first in our industry to offer an online virtual bathroom design service. Send us the dimensions of your current bathroom and photos, and we can show you how your new fully-accessible level access shower will look.
After listening carefully to your preferences and requirements, we will assist you in choosing the right level access shower that meets all of your requirements, along with any additional safety features that you might need for your individual needs. After providing you with a no-obligation quote, which includes all fitting services, our installation team will construct your new accessible wet room. Plus, we will remove your old one at no extra cost.
Get in touch today to start designing your new level access shower!
Provide your approximate bathroom

dimensions

Upload

a couple of

images of your current bathroom

Give us

your budget.
Why Choose Our Team to Install a Level Access Shower?
Our helpful UK-based team understands how important it is for our clients to have a high-quality, level access shower constructed. We aim to help those who use wheelchairs or have limited mobility live better lives. 
Everyone has the right to live a dignified life on their own terms and at their own pace. We can make changing a bathroom and installing a level access shower simple and quick.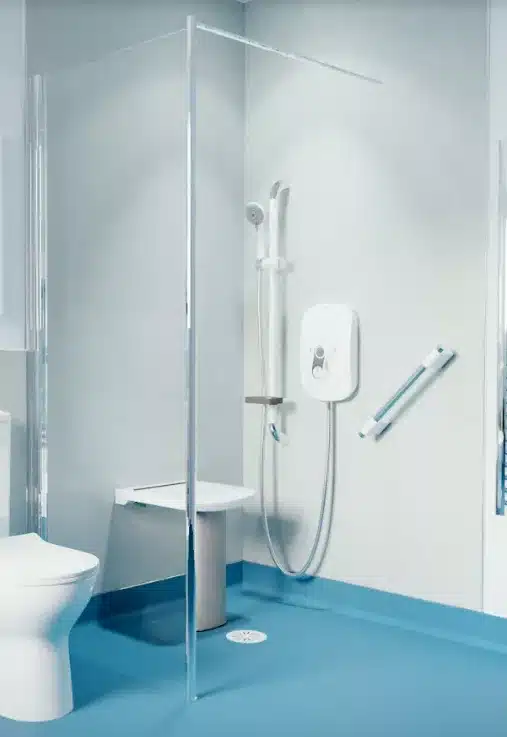 There is no need for outside contractors because we provide a complete service.
PLUMBING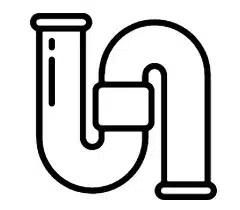 ELECTRICS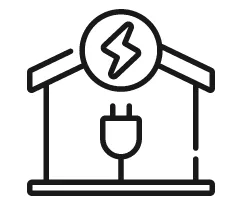 JOINERY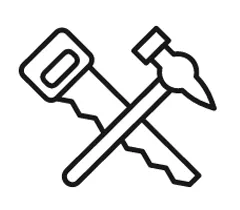 FLOORING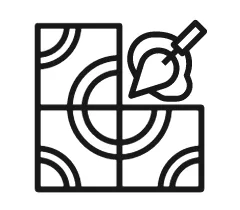 WASTE REMOVAL