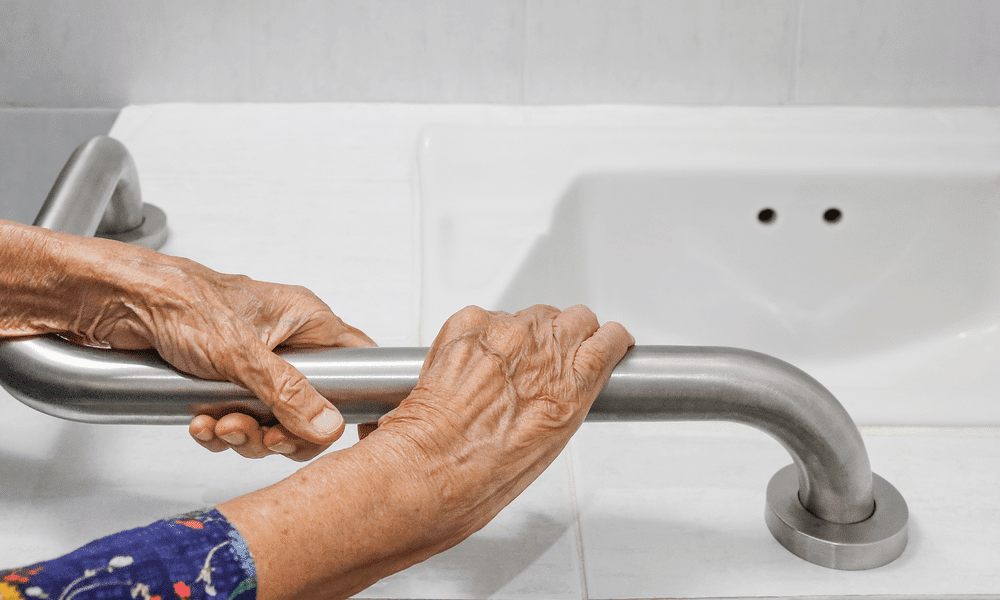 How Often Do Seniors Need to Bathe?
It's no secret that bathing becomes more difficult as we get older and our mobility starts to decline. Despite this, showering and bathing remains as important as ever in old age, if not even more so to prevent infections among the more vulnerable. 
While taking a bath or shower every single day isn't essential (although many people still do this out of choice), older adults should aim to bathe at least 1-2 times a week. This will help them to stay healthy, hygienic and reduce the chances of any problems with skin infections and possible UTIs.
How frequently a senior bathes may ultimately depend on their individual circumstances and personal preferences. For example, some dementia caregivers say that it's actually easier to get into a routine of bathing every day. When bathing becomes part of someone's regular daily routine, they're much less likely to resist.
In addition, it's essential to take your older adult's specific health conditions into consideration when choosing a bathing schedule. Some people may need to bathe more frequently than others for medical reasons.
If an older adult is reluctant to frequently take a bath or shower, this may be down to a number of reasons. Usually it is due to physical issues, as they may worry about falling and getting injured. Or they might find it difficult, even painful in some cases, to step in and out of the bath/shower. If a loved one is refusing to bathe regularly, there are a number of steps you can take to assist. 
How to Help A Senior Who is Refusing To Bathe 
Address the Fear of Falling 
One of the easiest things you can do to address this issue is to add safety features to your loved one's bathroom that reduces the risk of falling. As mobility bathroom specialists, at Age Care we have a wealth of experience designing and installing accessible bathrooms for the elderly and disabled. Browse our website to learn more about elderly-friendly mobility bathrooms, walk-in baths, walk-in showers, and much more. 
A walk-in bathtub or shower with the right safety features such as grab bars and non-slip flooring can mitigate your loved one's fears around bathing.
Approach the Issue With Compassion
Seeing your loved one in a state of disarray may cause you to feel negative emotions such as fear, guilt, and frustration. However, you shouldn't take your feelings out on your loved one, and making that person feel ashamed won't help the situation. Especially as they are vulnerable. 
You can take a compassionate approach by taking a few minutes to calm down before you talk to your loved one. Remember that most people prefer to be clean, and there's likely a good reason your loved one doesn't want to regularly bathe. 
Provide a Reason To Get Dressed Up 
After you've addressed the physical reasons your loved one refuses to bathe, perhaps with a mobility bathroom adaptation, it's time to tap into his or her emotions. Your loved one needs a payoff for putting in the effort to get clean, and having visitors is a great reason to get dressed up. Make sure someone stops by to see your loved one a few times a week. You'll quickly notice a change in their attitude along with a cleaner appearance.