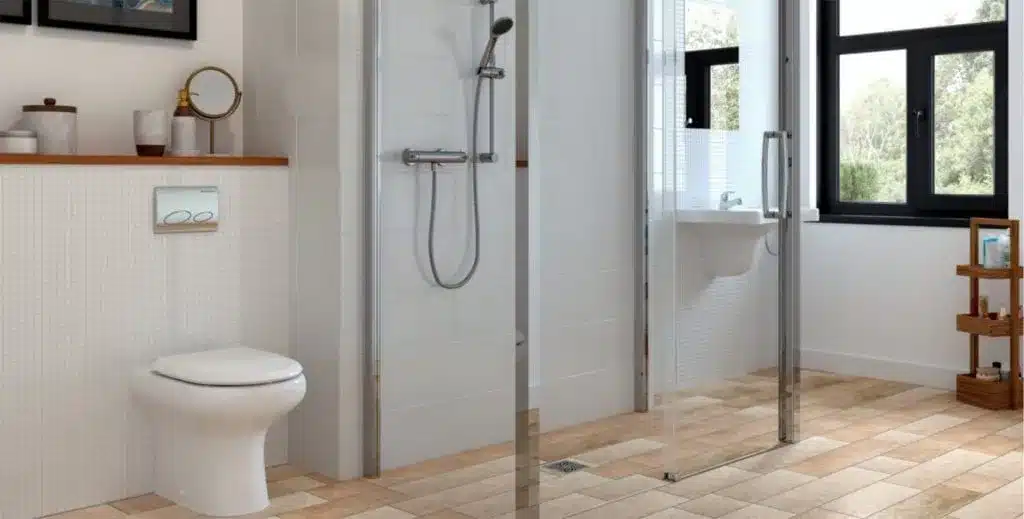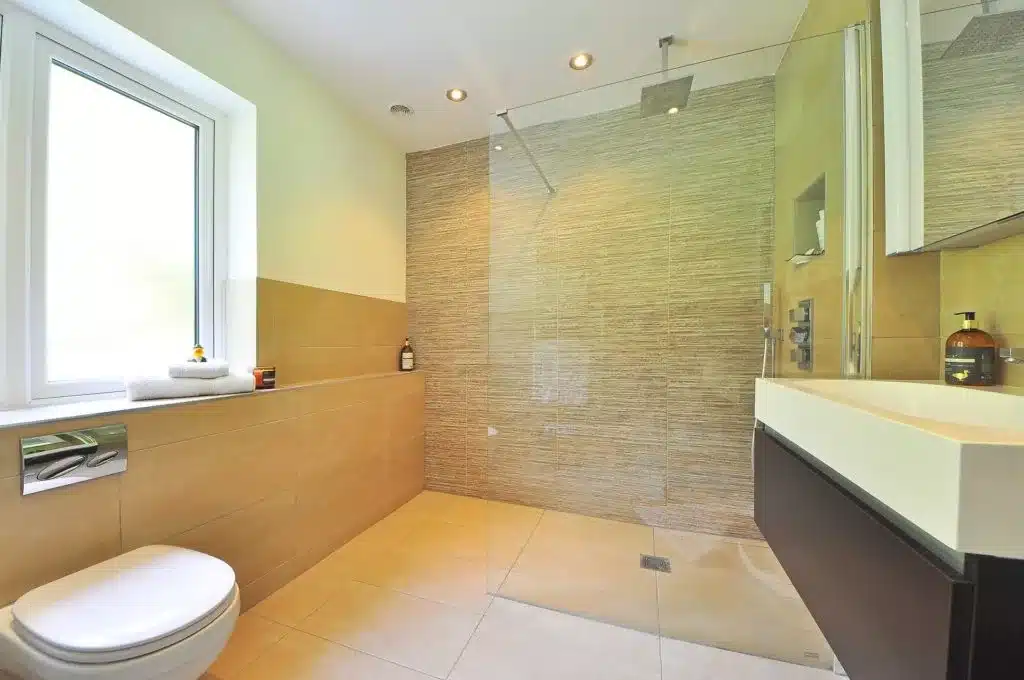 AGE CARE BATHROOMS
Wet Rooms for the Disabled Guide
Are you disabled and is your current bathroom not as accessible as it could be? There are many different choices out there for you. At Age Care Bathrooms we have 20 plus years in designing and installing purpose-built bathrooms to suit the needs of disabled people with a range of different requirements.
We have put together this guide to help you design a wet room that fits your needs. After reading this, you should have a much better idea of the equipment and features needed in a wet room for the disabled.
We can make your dream bathroom accessible.
Speak to our team to learn more!
We are one of the UK's leading specialists with 30 years combined experience in the mobility sector.
Wet Rooms
Wet rooms are designed to be safe, accessible and easy to maintain, which makes them ideal for people with mobility issues and those who need wheelchair access. Bathroom safety is very important to us as we know that trips and falls can occur within the home. 80% of falls occur in bathrooms, if you were to include disability, ailment or physical impairment then this figure unfortunately increases.
Wet rooms are designed to make showering easy and allow for plenty of space for movability. At Age Care Bathrooms we install anti-slip flooring, sealed floors and walls, to keep the water in the bathroom. If you have a current bath or raised shower unit then they can be removed, then the same drainage point can be used. The actual plan of your new wet room can be completely designed to meet the individual's wants and needs.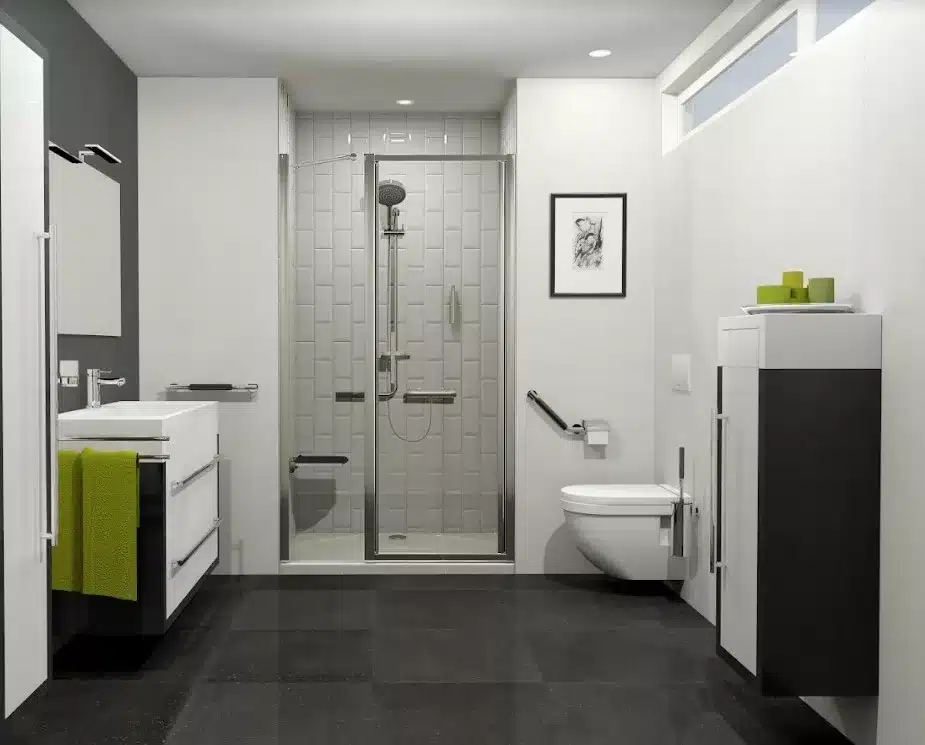 All Our Consultations Are Free with No Obligation
If you want to regain confidence and independence while showering with a bespoke mobility shower, get in touch today.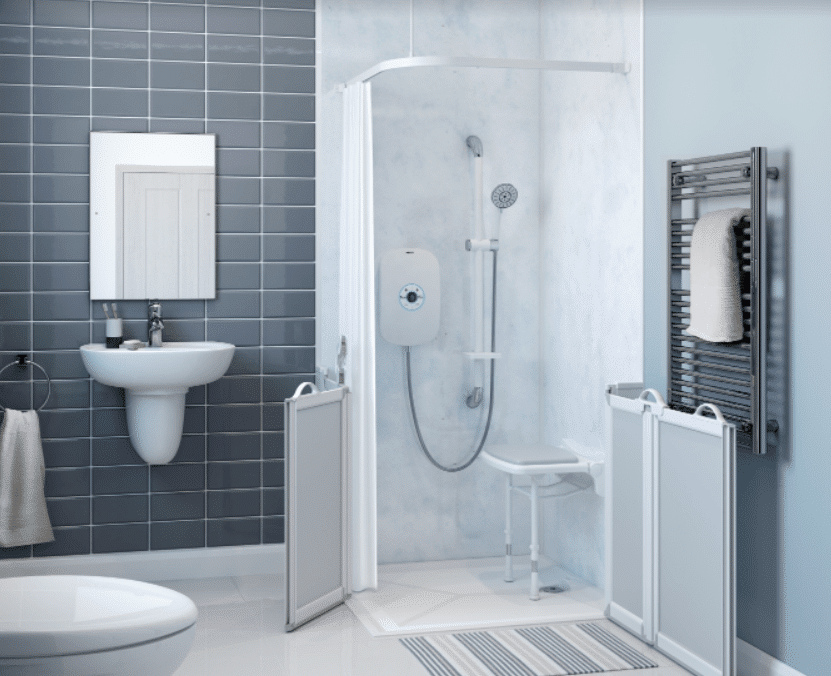 Advantages of Wet Rooms
There are many advantages of having a wet room instead of a conventional bathroom. The installation of sealed walls and floors allows the wet room to be easily cleaned and maintained. The water will exit the bathroom through the drainage and all the walls and floors can be wiped down.
With a custom wet room from Age Care Bathrooms, you are able to have your disabled wet room designed to meet your specific requirements. There are a variety of different fixtures and fittings which can make a bathroom more comfortable. By having your existing bath and shower removed it will allow you to have a lot more floor space in your bathroom. This will make the room more accessible for you or your loved ones.
Wet Room Equipment
We have a variety of different equipment that can be added to your wet room, all with the intention of making it more manageable. The use of a shower chair can help reduce the strain of the joints and muscles whilst showering. We do recommend that you make sure that the chair is set firmly and doesn't wobble, make sure your weight is distributed evenly and make sure you have everything you need in reaching distance.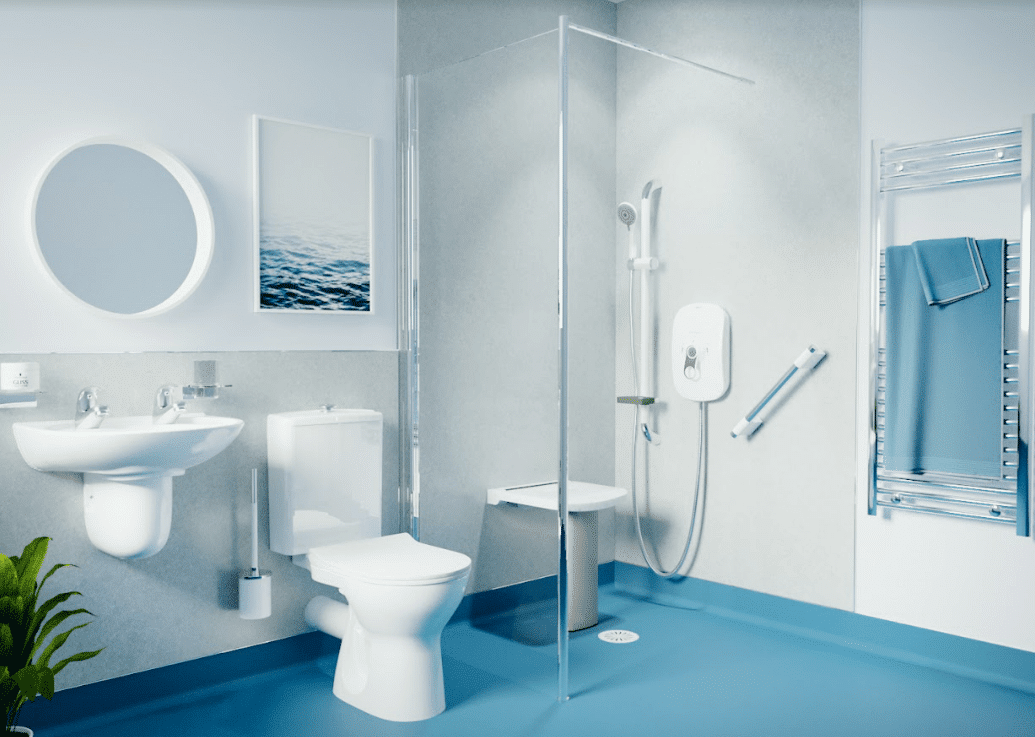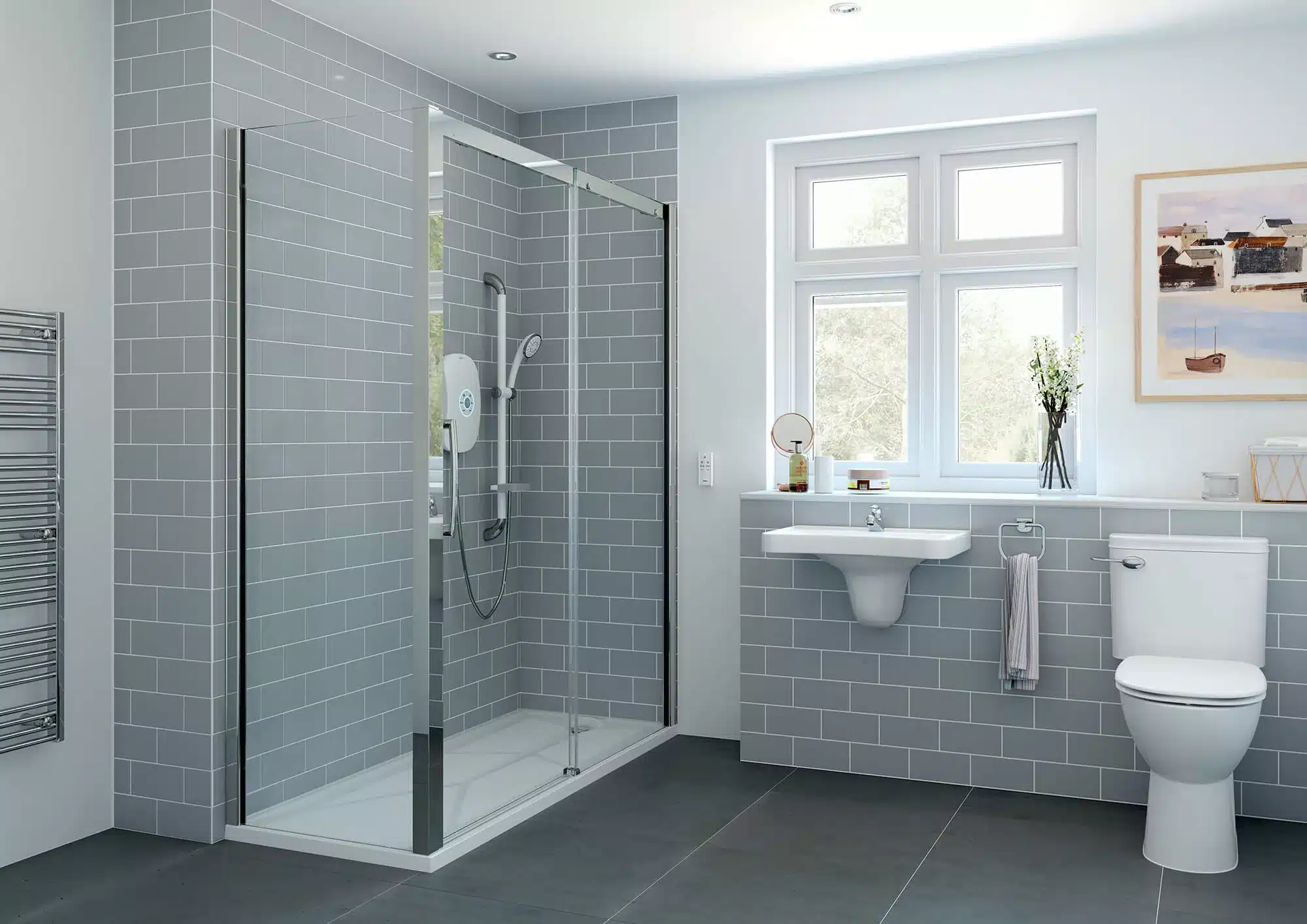 Bathroom Aids
It's not only the shower that can make a difference, but it's also the equipment you use too. Here is a list of different equipment that can help you and your specific needs:
Showerhead holders tend to be set in fixed positions in your existing showers, you can have adjustable shower head holders to set the showerhead to a height that suits your needs.
Shower screens and enclosures can be portable or fixed and are great for wet rooms. They come in a range of different configurations and help keep carers dry.
Long-handled bathing aids are great to help you wash without having to reach and stretch which may cause discomfort.
Anti-slip products are great to provide you with that extra security when using your shower.
Shower Safety Tips
Most experts advise that the ideal shower temperature should be 41 degrees celsius. The most reliable way to look at it is, if you see your skin getting red or flushed then the temperature is presumably too high. You can get precise temperature gauges installed so you can find the optimum temperature.
Remember that Age Care Bathrooms have a wealth of expertise and knowledge in the design and installation of disabled bathrooms. We will be happy to discuss the many different options for you. So why not give Age Care Bathrooms a call to explore your options today? Call 0800 808 5897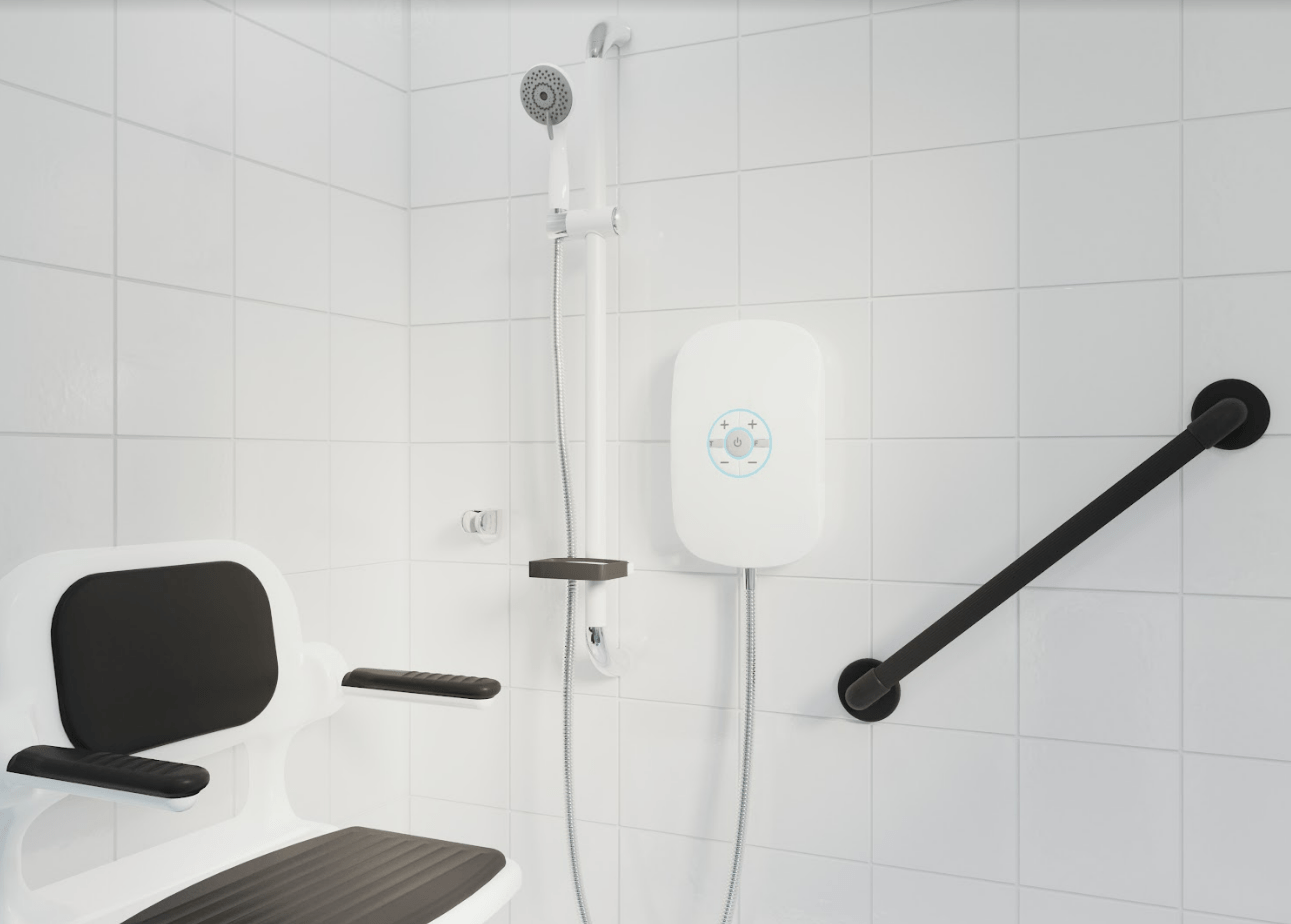 We provide a complete service without the need for subcontractors
Our free, no obligation quotation includes all fitting services such as –
PLUMBING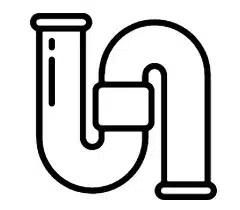 ELECTRICS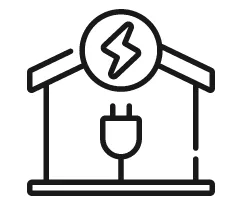 JOINERY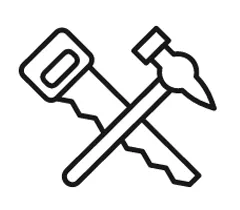 FLOORING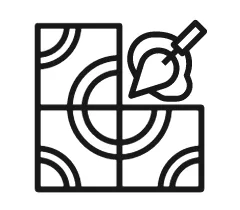 WASTE REMOVAL