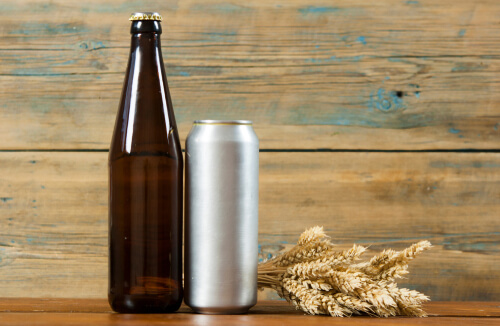 Product Feature: Mobility-Friendly Bottle & Can Openers
Something that many of our customers struggle with is the process of opening cans, jars and bottles. As we get older, we lose some of our strength and can even develop conditions such as arthritis, making it even more difficult to complete simple everyday tasks. This is why our range of products at Age Care Bathrooms has been extended to include mobility-friendly bottle & can openers, helping our customers with their daily routine. 
2 in 1 Jar & Bottle Opener
The 2 in 1 Jar & Bottle Opener can be purchased directly from our shop for just under £8, a small price for such big results. These bottle openers allow you to turn and open caps and lids easily, without overcomplicating the process. The handle is designed for easy grip, with slip-resistant ridges and finger indentation to help with use. Soft on the hands but with a powerful effect, the 2 in 1 Jar & Bottle Opener can be put straight in the dishwasher after use, ready for the next time you need it. 
Weighing in at only 105 grams, you won't be straining any muscles with this bottle opener. It's been perfectly designed to accommodate elderly users and those suffering from arthritis, but can be utilised by anyone. Visit our product page to find out more about the 2 in 1 Jar & Bottle Opener, and purchase yours today. 
Ring Pull Can Opener
The Ring Pull Can Opener is designed in a hook shape, catching the edge of the ring pull so your fingernails don't have to. This kitchen aid allows you to open any can without struggle, helping those with limited dexterity or a weakened grip. The large handle makes it easy to hold and stops you from fiddling around with useless kitchenware. 
There are no mechanical or complicated features to the Ring Pull Can Opener, simply pick it up and put it to use. After you've successfully opened a can, you can simply store this product in a kitchen draw, or hang it for easy access. For under £5, you can purchase the Ring Pull Can Opener today with Age Care Bathrooms. 
Additional Kitchen Products
Looking for more assistance around the kitchen? At Age Care Bathrooms we offer a wide range of kitchen mobility-aids, such as: 
All of our products are designed to make your life easier, so you don't have to worry about simple day-to-day tasks. We all need a little help as we get older and these safety features can provide you with the support you need. 
The Age Care Bathrooms shop has been recently launched and features a range of mobility-friendly home aids that help our customers on a daily basis. From the bathroom to the kitchen, our products can be used around the house, designed with the purpose of simplifying your life. Visit our shop to explore what's on offer and don't hesitate to get in touch with any questions.