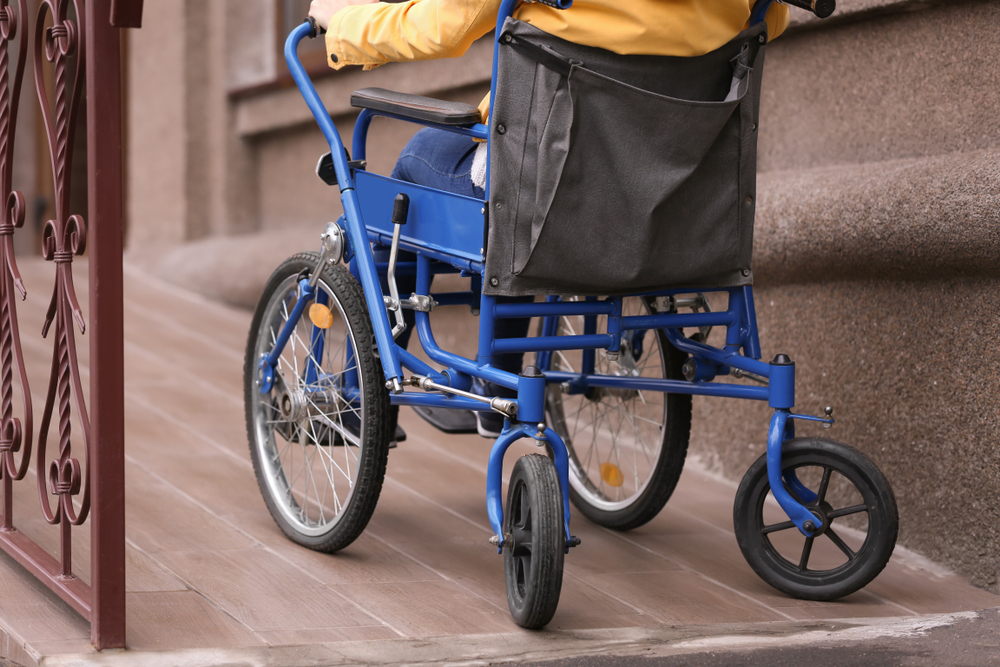 For those who struggle with mobility, something as simple as accessing your home can turn into a challenge. High steps into your home can cause issues for wheelchairs users, the elderly and many others with limited mobility, which is why there are now products on the market to help. At Age Care Bathrooms we stock a range of items designed to help you access your home, read on to learn more about these and how they could impact your life.
Bigfoot Half Step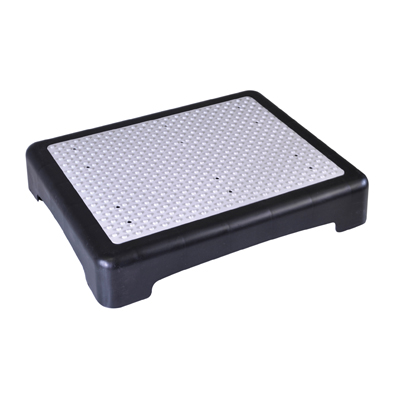 The Bigfoot Half Step is exactly how it sounds, a half step between the ground and the entry point, giving the user a leg up when it comes to accessing their home. The step is placed in front of the door, instantly minimising the gap between your home and the ground and reducing the fall risk. Bigfoot Half Steps aren't just designed with a large non-slip surface, ensuring you remain safe whilst using this product, but they can also be paired with grab rails, giving you additional support when in use.
This step is designed for frequent daily use and to withstand the elements, so there's no need to worry about wear or tear if you are leaving it outdoors. Weighing in at over 6 kilos, the Bigfoot Half Step won't be going anywhere in a hurry and instead will easily hold your body weight when in use.
We know that everyone's mobility issues are different, which is why the Bigfoot Half Step is fully height adjustable. Alter this step to suit your mobility needs and keep yourself safe with its exceptional grip, all whilst accessing your home.
Roll-Up Portable Ramp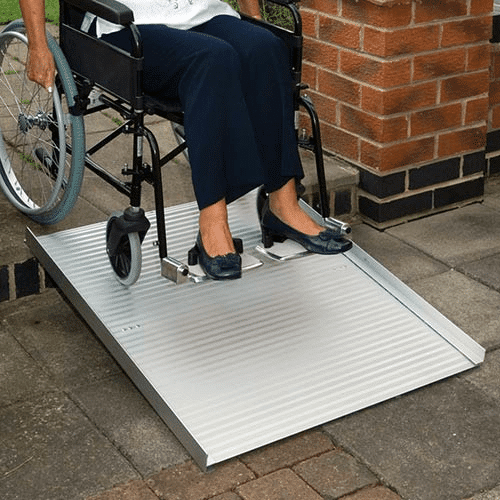 For wheelchair users, it's not just your own home that you have to worry about access to, it's everyone else's. Unfortunately, many homes don't feature wheelchair friendly entry points and may even have steps leading up to their front door. However, with Age Care Bathrooms, there is a solution.
The Roll-Up Portable Ramp is designed for a quick and easy set-up, instantly providing you with easier access to any home. With lightweight aluminium and roll-up properties, this ramp is extremely portable and simply stored in its own carry bag, yet it can still withstand up to 180kg (28.5 stone), so can easily be used for wheelchairs, scooters and rollators.
This ramp also includes detachable raised edges, preventing wheels from slipping off and potentially causing an injury. The surface itself is also non-slip, making it usable even in wet weather. Every aspect of the Roll-Up Portable Ramp is designed to be mobility friendly and simple to use, making your life that much easier.
At Age Care Bathrooms, our purpose is to provide mobility-friendly solutions to every situation you may experience in your day-to-day life, which is why our products range from kitchen appliances to cabin cars. Browse the Age Care Bathrooms shop today for a wide variety of safety solutions for the disabled and elderly.